Generation G Lippies Have A New & Improved Formula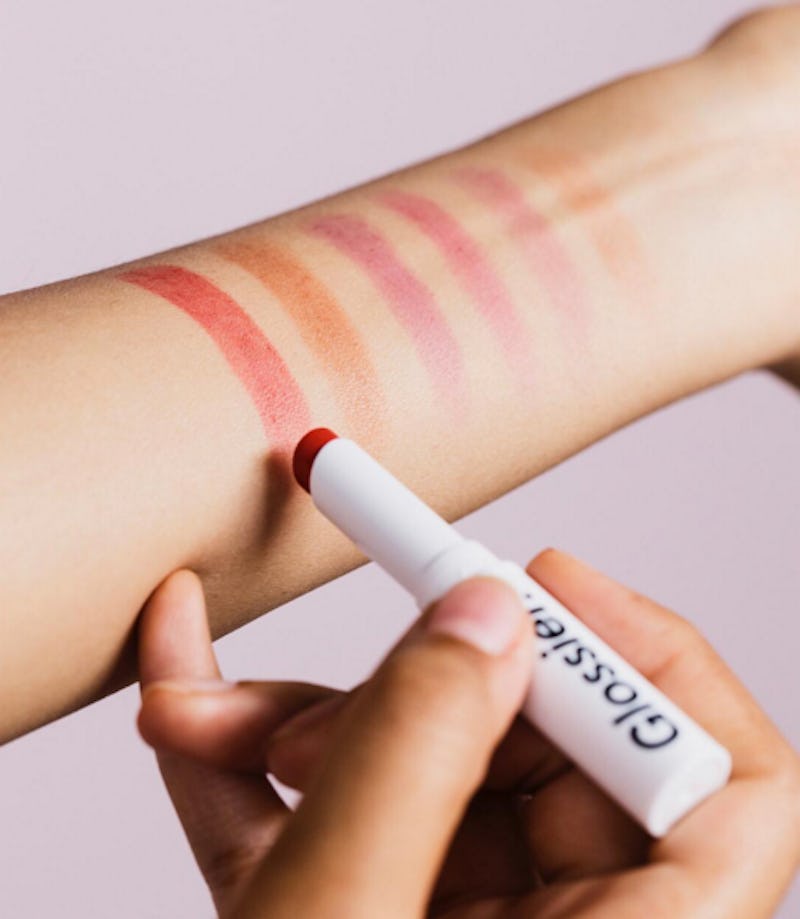 This company has everything it takes to meet your makeup and skincare needs. Their minimal approach to makeup combined with their maximum focus on taking care of your skin creates a match made in beauty heaven. How have Glossier's Generation G lipsticks changed? They've up the ante with their lip products.
In an effort to supply the best of the best in terms of a barely there look and optimal benefits, they've created a new and improved formula for Generation G. According to the brand's Instagram, these lippies now have even more moisturizing power. This, of course, will only make for a more comfortable wear. They've also launched two new incredible colors, NBD. Now, you can shop lipsticks that feel like a balm in a total of six different shades.
According to a promotional email sent out by the brand, the Generation G lipsticks have the "same soft popsicle stain flush with an updated, more moisturizing formula." With this upgrade, you'll still get the same subtle color payoff you've loved since they first launched. But, this time around, wearing them will feel even better on the lips. Between their uber popular Balm Dotcom and this updated formula, there's no way your pout will be chapped this fall and winter. Glossier's always looking out!
A little update never hurt, you know?
I don't know about you, but I think I just found my go-to lip colors.
Glossier's all about that new new.
The Leo shade will give you the perfect nude pucker.
Zip offers the perfect pop of color.
And that's on top of the five original shades they had in the line-up.
Shop your favorites on the Glossier website now. Because your lips deserve just the right amount of color and comfort, you know?
Images: glossier/Instagram (1); Courtesy Glossier (1)