Did Too Faced Just Tease A New Lipstick Shade?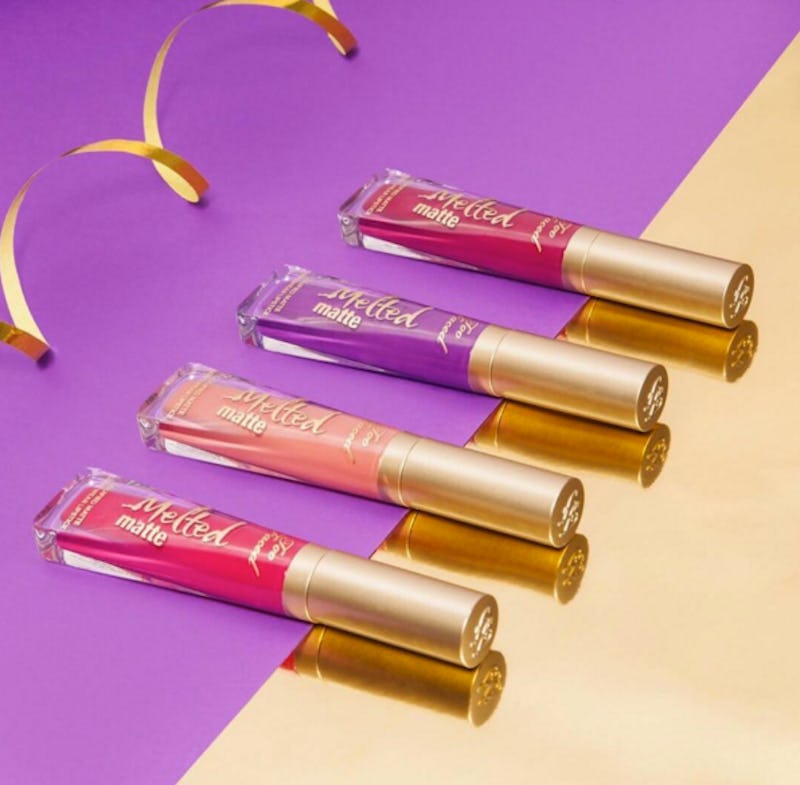 Between their Holiday 2016 collection and their future Sweet Peach product launches, this brand is always giving you something to look forward to. Recently, they've been teasing future lipstick shades, and it has me super excited to slick some color on my pout! When is Too Faced's new Melted Matte Lipstick shade coming out? This Instagram sneak peek gives us a clue.
Co-Founder and Chief Creative Officer Jerrod Blandino is usually the first to share good news about the Too Faced brand. Because seriously, it'd be hard to contain your excitement over products this incredible, you know what I mean? He posted a photo of a new lip product and used #summer17 in the caption. So, does that mean we have a super fun color to look forward to this summer?! It certainly seems that way!
The Insta pic revealed a really unique emerald green shade. The caption read, "Wicked," which could very well be a hint at the name for the lippie. A moniker this villainous suits a color of this kind, if you ask me. There's still quite a few months to wait before you can rock this shade, if the hashtag is any indication of the launch date. So, in the meantime, go on and daydream about of the pigment that could be coming our way next summer!
This is only the first tease for future products to come in 2017, but I have a feeling they'll be more where this came from. And I can't wait for it!
Based on this post, it looks as though there could be plenty of new lipsticks in our future.
And that's on top of the incredible hues that already exist.
Between that and all of the peach goodness to look forward to, I might just burst due to over-excitement.
But, who am I kidding? If I'm anxiously awaiting the next Too Faced product releases, then I'm in my happy place.
Don't mind me, I'll just be here drooling over this amazing color and counting down the months until Summer 2017. If you can hardly wait for this lippie to launch, you know what you have to do! Go on and purchase one of their existing lip colors to hold yourself over.
Image: toofaced/Instagram (1)