'Halt And Catch Fire' Is Getting A Season 4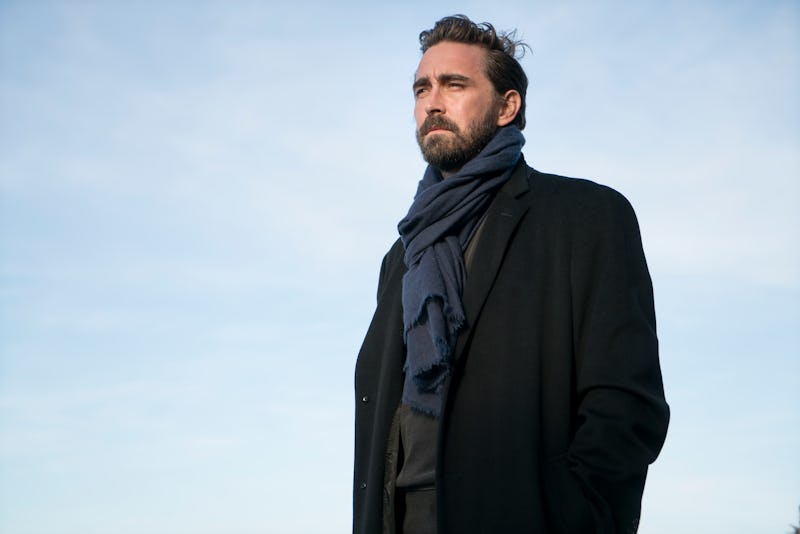 Sometimes, when you're a fan of a show these days, the best possible news is not just that more is coming but that if it ends, they get to do it on their own terms. Such is the case with AMC's period series that had everyone nostalgic for speak and spells way before Stranger Things made the '80s cool again. According to Deadline, Halt and Catch Fire has been renewed for Season 4, which will likely air in summer 2017, after which the show will end.
"It is our great pleasure to renew this project for a fourth and final season," said AMC president Charlie Collier to Deadline. "We can all tune in to see if Cameron, Donna, and the rest of the gang turn Swap Meet into eBay, Amazon, or Facebook." According to Variety, the final season will have 10 episodes. This saga seamlessly shifted from being a show about men in the early days of the personal computer industry, to focusing on women in STEM and women who code. While Scoot McNairy and Lee Pace are still central to the plot and excellent on the show, it's no surprise that Cameron and Donna's fictional company/product was called "Mutiny."
While it will be sad to see the story end, it is nice to know that the series will have a real conclusion. I'm also glad that this announcement happened now, so that fans won't have to worry about whether or not the series is coming back.
In the meantime, you can check out the afore mentioned Stranger Things, or other shows set in the '80s like The Goldbergs, The Americans, Dead Of Summer, Show Me A Hero, Freaks and Geeks, or Wet Hot American Summer: First Day Of Camp. Those shows are all wildly different, but they are set in similar worlds. I also wouldn't discourage anyone from watching actual '80s shows like Cheers or My So-Called Life for the first time.
Or, if you need to catch up on Halt and Catch Fire before the series ends for good, you can currently watch Seasons 1 and 2 on Netlfix and Season 3 on AMC. The season finale airs Tuesday, so you won't have to wait for any new episodes until Season 4 airs if you start now. It's truly an incredible, quiet show, and I think four seasons might be exactly enough.
Images: Michael Moriatis, Tina Rowden/AMC