You Need To Shop Lancome x Sonia Rykiel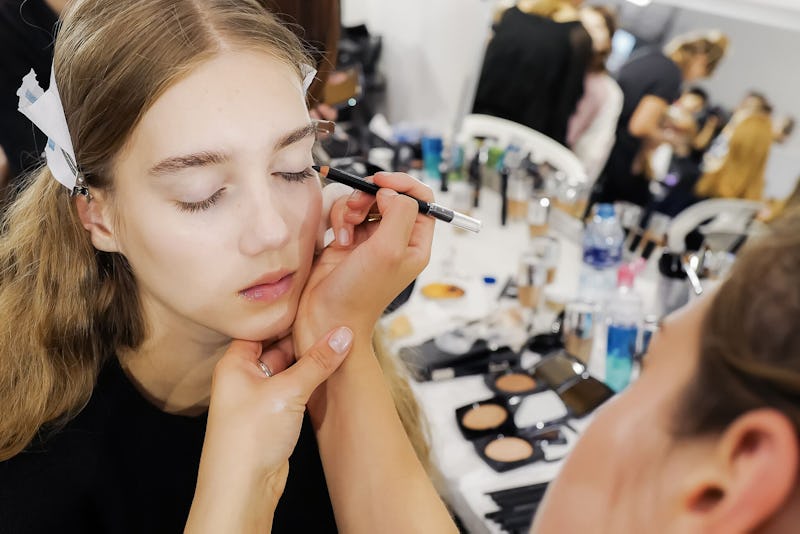 If you haven't heard, Lancome just released the cutest Lancome x Sonia Rykiel Fall 2016 Collection, and after looking at what the collection holds, I'm convinced you're going to want to make room on your beauty counters for the most adorable makeup products ever. The collection includes eyeshadow, lip color, and nail polish to help you achieve that ultimate cool girl look that Parisian women possess. Get your wallets ready, because you're going to want every single piece.
But how much is the full collection when you really break it down? With the Maxi Palettes, which include nine different shades to choose from at $60, that's about $6.60 for each color. Lancome's individual eyeshadows cost $20 each, so with this palette, you're definitely getting an incredible deal. As for the Parisian Lip Crayon, they are double-ended, meaning you're getting a two-for-one deal at $19. This two-sided lip pencil includes the shade in both a matte and a glossy, to create the perfect blend of a blurred effect all day long — that's $9.50 for each finish. The Cushion Blush Subtil and the Vernis In Love nail polishes come in at $39 and $15.50 respectively.
Get these items while you can, because they won't be around forever. Besides, who doesn't want to embody the essence that is Sonia Rykiel?
This playful, whimsical collection has everything you could need to get your Parisian chic look.
Lancome x Sonia Rykiel Maxi Palette, $60
Use the collection to play with the mod '60s graphic vibe that the French designer loved so much.
Lancome x Sonia Rykiel Cushion Blush Subtil, $39
What are you waiting for? Start shopping and get that French girl look!
Images: Lancome