Here's The Deal With Kylie Cosmetics & ColourPop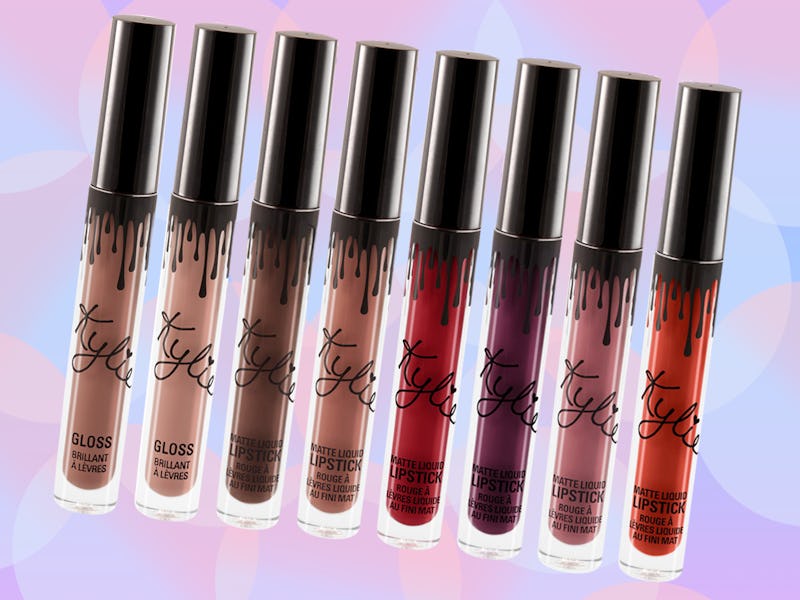 Kylie Cosmetics dupes are some of the most searched for beauty products on the internet. Whether it's for her original three shades or even her most recent, not-yet-released eyeshadows, people are constantly searching for look-alikes. However, it's the alternatives that have led to people comparing Kylie Cosmetics and ColourPop's lip products. Nearly from the beginning of Jenner's eponymous company, comparisons to ColourPop have been swift and some have even been condemning.
However, regardless of the connection between ColourPop and Kylie Cosmetics and the naysayers, it's hard to deny that both products are stellar. From both brand's liquid lipsticks to their lip pencils, you'll be snagging a good product no matter which one you choose. As for what the connection actually is between Kylie Cosmetics and ColourPop, it's pretty simple.
During a Bustle Facebook live tour of the ColourPop facility, marketing directors Sharon Pak and Jordynn Wynn revealed that Kylie Cosmetics and ColourPop are sister companies. Wynn explained that both brands are under the same parent company — Seed Beauty. While they do share that trait, each brand has completely separate facilities and teams, so much so that Wynn and Pak didn't know much about the Kylie Cosmetics brand. Wynn assured fans of both Kylie Cosmetics and ColourPop that their lip products are not, in fact, the same product.
Still, while the products may not be the exact same, it's hard to deny a connection between the two. They do, after all, share a parent company so crossover is going to happen. However, Jenner has been pretty upfront about her relationship with Laura and John Nelson who are the owners of both Seed Beauty and ColourPop Cosmetics.
Jenner has definitely not tried to hide her relationship with the Nelsons or Seed Beauty. In fact, a glance at the Seed Beauty brands on their website, and you'll see that both Kylie Cosmetics and ColourPop are very clearly listed as under the Seed umbrella.
For those confused about the rumors between ColourPop and Kylie Cosmetics, all companies involved have now officially put the rumors to rest. The brands are connected by their parent company, so we can all get back to purchasing and wearing gorgeous lipsticks like the beauty world wants us to.
Images: Bustle