JB's Coming Out With More Purpose Tour Merch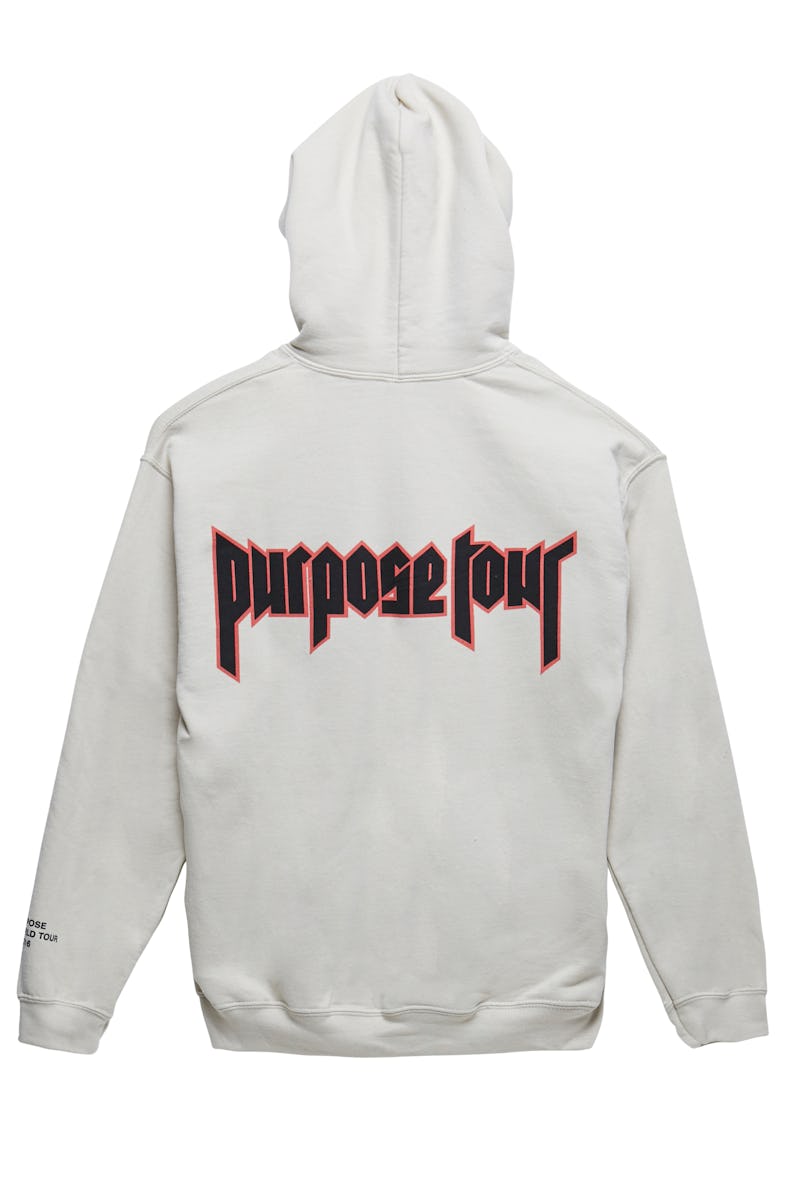 This singer is at it again! When he's not hitting the stage to perform, apparently, he's designing clothing. Because he is about to release his next installation of Purpose Tour pieces. When is Justin Bieber's Purpose Tour All Access Collection coming out? You won't have to wait much longer to cop these goods.
Bieber's already sold Purpose Tour-clad clothing at Forever 21 and Urban Outfitters, but this time around, the pieces will only be available at PacSun. You'll be able to shop the wares in stores and online on Oct. 15. Get ready for all-new t-shirts, hoodies, hats and more, all marked with the Purpose Tour logo or some sort of JB reference. One t-shirt even has his face on it! Clearly, he knows what fans like to see. The more Bieber, the better.
He's designed the All Access Collection with Jerry Lorenzo, who's also helped out on the other Purpose Tour merch and even helped with the stage designs for Bieber's live concerts, according to Fader. The line will range in price from $34.95 to $99.95. And if these pieces are anywhere near as good as the others (which, trust me, they are!), you're going to want to get your hands on them the moment they drop. Because nobody creates cool, easy-to-wear items quite like Bieber. Lucky for us, he just keeps the collections coming!
Feel like a cool kid in this All Access sweatshirt.
As far as lyric t-shirts go, this is better than all the rest.
This bold red jacket is a must-have.
You'll live in this Purpose Tour hoodie all fall and winter long.
This tee will perfectly complete your athleisure vibes.
Is this the best muscle tee you've ever seen or what?
Throw this on with any and all of your outfits. Nothing like leggings, hoodies and baseball caps to keep you comfy, you know?
Shop these pieces and more as soon as they become available at PacSun on Oct. 15.
Images: Courtesy PacSun (7)