A Harry Potter Subscription Box Now Exists!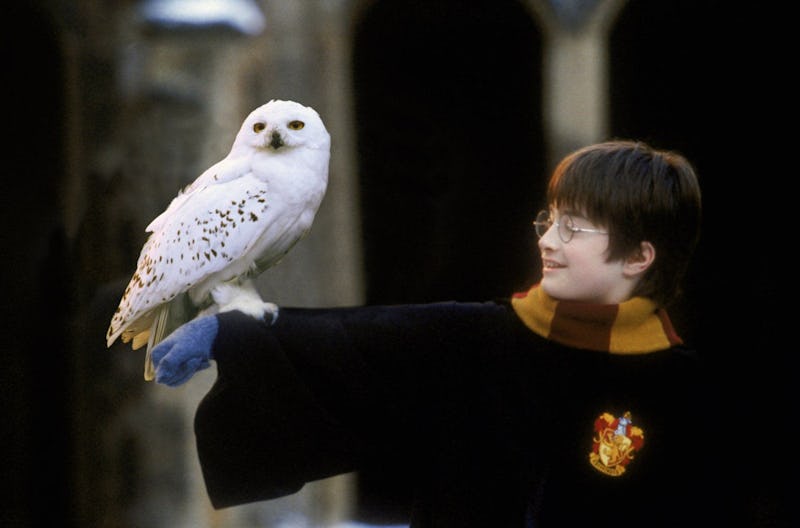 Muggles, your day in the sun has finally arrived: an official Harry Potter subscription box now exists because magic is real and wizards are good and everything is wonderful. Unfortunately, it's not delivered via owl and it doesn't contain an acceptance letter to Hogwarts, but it is filled with plenty of collectible items.
Available from Loot Crate, J.K. Rowling's Wizarding World Crate includes licensed Harry Potter collectibles, apparel, figures, memorabilia, and other exclusives. The bi-monthly box is available via subscription, and it's delivered straight to your doorstep. Prices begin at $35 per month, plus shipping and handling.
You Can Shop For The Harry Potter Subscription Box At LootCrate.com
"From Hogwarts to the Magical Congress of the United States and beyond, our very first crate takes you on a journey through the world of magic where you'll meet Fantastic Beasts, learn of historical events, see more familiar faces, and more," the website reads.
Unfortunately, box one is completely sold out, but you can sign up for the Waiting List, and the company will send you a Howler (probably just an email, actually) to remind you to order box two when they become available. Sign-up for the waiting list by Nov. 3 at 9pm PT for a chance to get a box.
For more information on the subscription box, visit Loot Crate.
Images: Warner Bros.