Watch These Two Have The Conversation of the Year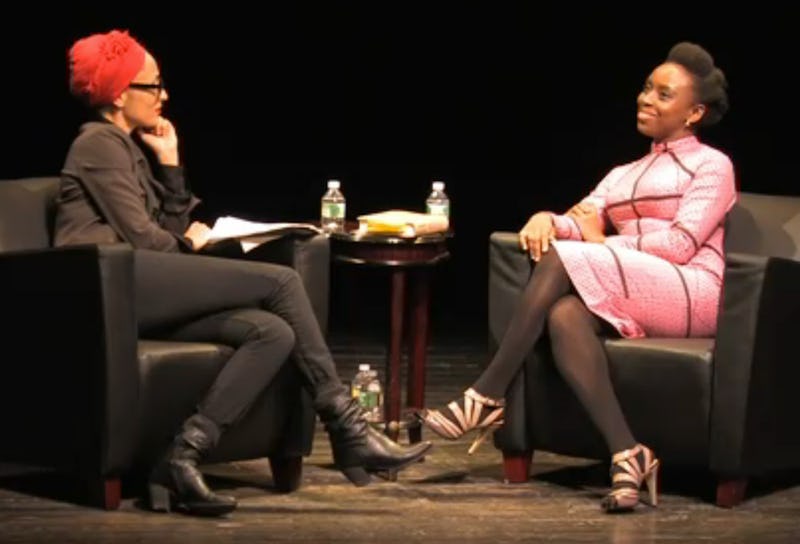 At a recent event held at the Schomburg Center in New York, two literary giants, Chimamanda Ngozi Adichie and Zadie Smith, spent an hour having a conversation with each other and answering audience questions. And if the news that you missed it has you crying, despair not — you can watch the whole thing for yourself. God Bless the Internet.
For those who aren't familiar with these two, Zadie Smith is the British-born author of four novels, including White Teeth and her most recent book NW. Chimamanda Ngozi Adichie, who gained widespread fame after Beyoncé sampled her TED Talk on feminism in the song "Flawless," is a Nigerian author of three novels and a short story collection. She was at the Schomburg promoting her latest book, Americanah, which just won the 2013 National Book Critics Circle Award.
Though, actually if you don't know either of these amazing women, you should just read their work. Do it.
And if you want further proof of their excellence, check out this conversation, which I will probably never get tired of playing and replaying. Adichie and Smith talk about everything from the craft of writing to the intersections of race and femininity, and it is fascinating, illuminating, and beautiful. (And also, I want Adichie's shoes).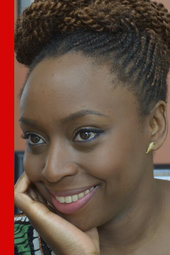 Image: Schomburg Center