How Many Men Actually Pay For This?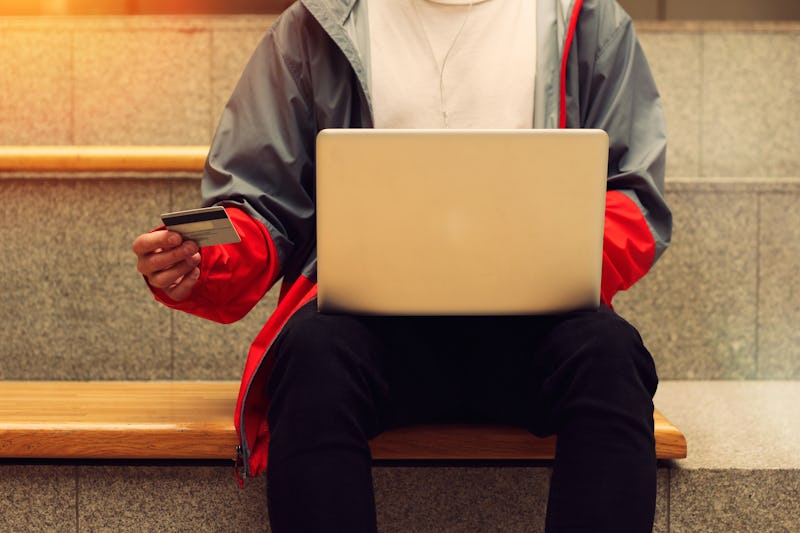 The amount of porn on the internet is overwhelming. There seems to be no limits to what or how much you can find. You want to see someone licking pencils while standing on their heads? I'm sure it's out there. You like middle-aged men dressed like cartoon characters? There's a site for you. And the thing about a lot of internet porn is that it's free. There is free porn as far as the eye can see, but some people are still opening up their wallets and paying for porn. Really.
A recent study published in the Archives of Sexual Behavior looked at 821 gay, straight, and bi men's porn preferences and it turns out people are still paying for porn. I mean, I guess I sort of understood that because the recent Free Porn Day let you watch all of the normally paid for material for free, which obviously means someone is paying for them. But who? Who is logging on to these sites and putting in money to pay for porn? Well, it turns out 10.5 percent of their respondents reported having paid porn subscriptions. Which isn't even just a one-off payment, that sounds like a direct debit set up. So I can only assume more have done it on occasion.
That's one in 10 people. That means you know someone who is paying for porn. Why are people willing to pay? Well, making porn is not free, so some pay to support the companies and stars making their favorite porn. Some have certain fetishes they may not be able to get as readily on free sites. And, I guess that there's an element of access. You can watch whatever video that company provides in full, whereas on free sites it's normally just cuts. So some people are so concerned abut the seeing the entire storyline of the porn from start to finish that they're willing to pay, presumably to find any plot holes. Will that pizza ever be delivered? Will those pipes really get clean?
"One of the benefits to watching porn is exposure to erotica that might not be in your daily life," Sarah Watson, LPC and sex therapist, tells Bustle and it can be such a great part of your sex life— whether solo or with a partner. And maybe that's something worth paying for. I'd be interested to see women surveyed, to see if that numbers were as high.
Images: Fotolia; Giphy