16 Awesome Last-Minute Gifts That Can Be Delivered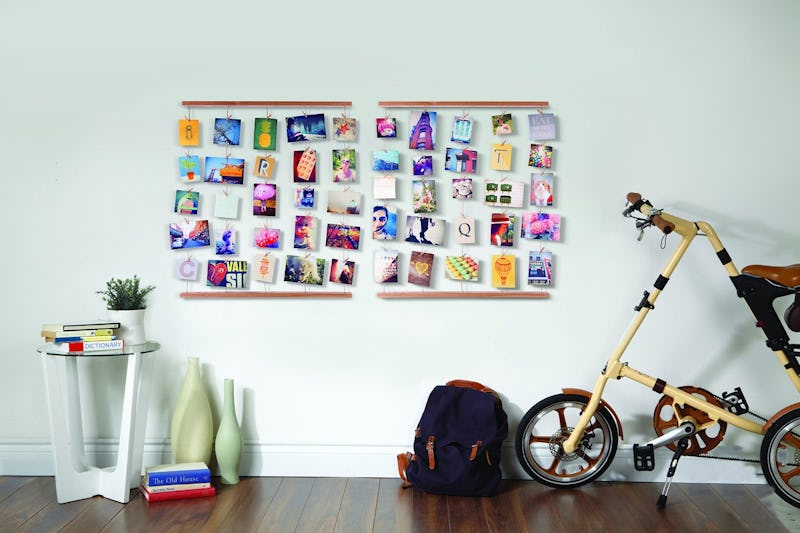 I'm definitely the type of person who works best with a plan. That's why I cannot stand that sinking feeling I get in my stomach when I realize I need a gift for someone, like yesterday. When time gets away from you, thoughtful last-minute gifts are a complete lifesaver, and surprisingly easy to manage. You can find an amazing present that can be delivered right away, so your best friend (or worse — your mother) never has to know that their birthday entirely slipped your mind.
Personally, I do all of my shopping on Amazon anyway, and I probably would even without their free two-day shipping that comes with a Prime membership. They've got awesome gift guides and tons of new and interesting finds that can help inspire the greatest gift ever. If you're working with a limited timeframe, however, Amazon Prime is definitely your best bet. In addition to immediate access to tons of books, movies, TV shows, and music streaming, all eligible items (and there are a lot of Prime eligible items) are shipped to your door for free in two days flat. That means that you can get any of these genius last minute gift ideas, and tell everyone you had it planned for months.
(Psst! Check out the Prime membership here.)
1. This Futuristic Portable Speaker That Floats In Midair
Levitating Bluetooth Speaker, $80, Amazon
This epic levitating Bluetooth speaker provides a 3D sound because of its shape and levitation abilities. It floats in midair, has an LED lightshow feature, pairs easily with any Bluetooth device, and can last up to eight hours on one charge. Best of all, it's small and portable, so you can bring it anywhere.
2. This Creative Display For Their Favorite Memories
Umbra Hangit Photo Display, $20, Amazon
For that friend who can't get over the Polaroid phase, there's this Umbra Hangit photo display. It allows for a casual, artistic way to hang your favorite photos or decorations, it comes with 40 wooden clothespins, and it's a great dorm-warming gift for someone who's starting college this year.
3. This Color-Changing Speaker For The Entertainer
LIGHTSTORY Bluetooth Light Speaker, $30, Amazon
This LIGHTSTORY Bluetooth light speaker is a wireless speaker that you can control from your smart phone, but you can also set the mood in any room by choosing from tons of different colors. You can dim its glow, and it has multiple lighting modes, like rainbow, pulse, and flash.
4. This Cool Little Gadget For A Smarter Home
Amazon Echo Dot, $50, Amazon
The newest thing in voice-controlled technology, the Amazon Echo Dot hears you from across the room while you audibly control your music, lights, thermostats, garage doors, alarm clocks — just about anything you can think of to make your home particularly smart this year.
5. This Salt Lamp For A More Relaxing, Breathable Space
Himalayan Salt Lamp, $25, Amazon
In addition to providing a stylish source of light, this Himalayan salt lamp actually purifies the air around it. The all-natural salt of the lamp heats up when turned on, and then it releases negative ions into the air, which cleans allergens and impurities all around your space.
6. A Stainless Steel Set For The Wanna-Be Bartender In Your Life
Oggi 4 Piece Stainless Steel Bartender Set, $46, Amazon
The copper trend is in full swing, and if you've got someone who loves to make their own drinks, this Oggi 4-piece stainless steel bartender set is an awesome idea. It comes with a shaker, strainer, double jigger, and stir stick, and everything is made from durable stainless steel with a sleek copper plating.
7. Shorten Her Beauty Routine Tenfold
AsaVea Hair Straightening Brush, $36, Amazon
Save your loved one plenty of time in the morning with this AsaVea hair straightening brush. It's got loads of incredible reviews because it quickly and easily straightens hair with minimal damage and little required skill. In addition to anti-scald technology, it's also made with a ceramic build that reaches between strands to straighten them with more convenience.
8. For The Person Who's Always Hosting
Chef Essential Slate Cheese Board, $30, Amazon
For anyone in your life who loves to entertain, there's this Chef Essential slate cheese board. It makes for a sleek but functional centerpiece at dinner parties or gatherings, and it's got great features like a non-slip backing, handles, and the ability to label your food so that no one has an allergic reaction in the middle of your holiday party.
9. No Watch Like This Watch
CUCOL Bamboo Wooden Watch, $21, Amazon
No matter how many watches your friend's got, I guarantee they doesn't have one like this. The CUCOL bamboo wooden watch is made from genuine bamboo and a cowhide leather strap that contribute to its sleek, modern, and durable design.
10. For The Tea Lover Who's Always On The Go
UEndure Tea Infuser, $27, Amazon
For the tea lover in your life, there's this number one best selling UEndure tea infuser. In addition to keeping your drink hot for over 90 minutes, it's also got a fine mesh tea infuser that screws into the bottom, so you can bring your favorite loose tea flavor anywhere.
11. This Uplifting Planner Kit For The Super Organized Person
Ban.Do Agenda Starter Kit, $22, Amazon
Ideal for any friend or family member who loves a little motivation, this agenda starter kit is created by a team of women designers in Los Angeles who pride themselves on happy designs. Whether color coordinating loose papers, prioritizing a To Do list, or adding a little glimmer to that weekly report, this uplifting kit is the best gift for your Type A friend.
12. This Lens Kit For The One Who's Obsessed With Growing Their Instagram
Zeso Camera Lens Kit, $29, Amazon
For that person who loves photography, but doesn't quite have the necessary tools, there's this Zeso camera lens kit. It comes with two clip-on professional lenses, a tripod, a selfie remote control, and a hard case — all to turn your smart phone into a ridiculously effective camera.
13. An Essential Oil Diffuser For The One Whose Bedroom Is Their Sanctuary
TaoTronics Essential Oil Diffuser, $40, Amazon
This TaoTronics essential oil diffuser is so many things in one. It diffuses your favorite essential oils, filling your home with a stress-relieving aroma. It also functions as a humidifier to protect your skin and lungs during the cold weather months, and it has a seven LED light functions that change colors for a calming ambiance.
14. A Tool Roll For The One Who Takes Pride In Fixing Anything
Small Tool Roll Handmade by Hide & Drink , $25, Amazon
For the person in your life who takes delight in crafting or simply knowing they've got the tools necessary for absolutely anything that's thrown at them, this mini tool kit is it. Thoughtful, compact, and entirely practical, receiving this in the mail from you shows your friend you noticed their complete self reliance, and you've rewarded it with more tools to take their resourcefulness to the next level.
15. A Crowd Favorite Beard Oil For The Bearded Man In Your Life
The Gentlemen's Beard Oil, $20, Amazon
With more than 2,000 reviews, The Gentlemen's Beard Oil is an obvious winner. It's 100 percent organic and natural, using only the best and most moisturizing ingredients for the beards of people in your life. People absolutely love it because it's easy to use, solves so many problems (including split ends and beard-druff), and it elicits tons of compliments.
16. Fitness-Friendly Earbuds For The Athlete
TREBLAB Waterproof Bluetooth Earbuds, $50, Amazon
People are obsessing over these TREBLAB waterproof Bluetooth earbuds, which are ideal for swimmers, fans of fitness, and people who are just a little bit accident-prone. That's because they're entirely waterproof, as well as wireless. They sync up to your Bluetooth-friendly devices for a ridiculously clear sound, hands-free calls, and up to nine hours of play time on one charge.
Images: Amazon (17)
Bustle may receive a portion of sales from products purchased from this article, which was created independently from Bustle's editorial and sales departments.