See The Cover For One Of 2017's Biggest Debuts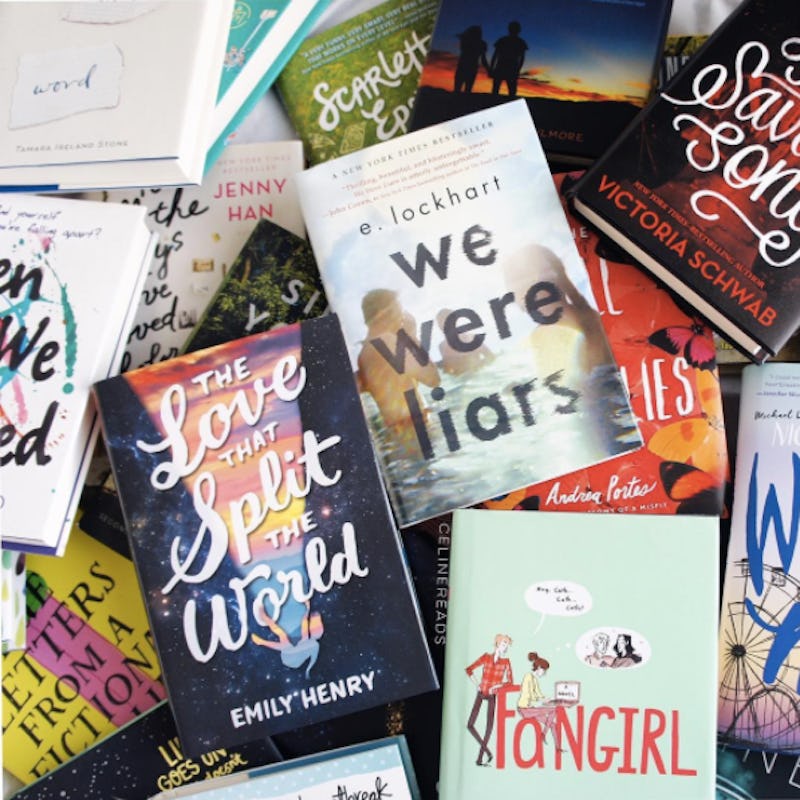 2017 is shaping up to be an amazing year for YA debuts, and The Inevitable Collision of Birdie and Bash is no exception. Bustle is proud to exclusively reveal the cover for one of next year's most highly-anticipated novels, out July 25, 2017 from Griffin Teen. As the author, Candace Ganger, points out, the quirky cover draws its inspiration from two other YA favorites: American Girls by Alison Umminger and Eleanor & Park by Rainbow Rowell. You can see for yourself below!
But first, here's a little bit about the book: Sebastian Alvaréz is just trying to keep it all together: he doesn't want to flunk out of high school, he doesn't want his best friend, Kyle, to get into even more trouble, and he doesn't want to lose his Ma to cancer. Then he meets Birdie Paxton, a Valedictorian in a science pun t-shirt, and the spark is instant and undeniable. Suddenly, he's not so worried anymore. But before they can exchange phone numbers, they're pulled apart. What they don't realize is a horrifying tragedy links them — a tragedy that will unfold in unimaginable ways. When they reunite, they fall hard for each other — but how will the tragedy affect their lives and their love story? Told in alternating perspectives, The Inevitable Collision of Birdie & Bash is a story of love, loss, and hope.
"I'd been wrestling with a family tragedy for years, wondering how I could write about this unfathomable event in a way that might help my family heal but nothing ever really felt right," author Candace Ganger tells Bustle. "I put a lot of consideration and thought about how to maneuver such a delicate topic, while keeping that central story line in-tact. This, of course, would eventually become Birdie & Bash's unfortunate connection. Then, over the course of a week, the character arcs of Birdie & Bash came to me like an explosion, with the rest of the clan to follow almost immediately. From there, I had no choice but to tell their stories. They've been in charge from the start!"
See the cover for The Inevitable Collision of Birdie And Bash, out July 25, 2017:
"As for the gorgeous cover, I'm thrilled with the finished product and the silent nod we're giving to other amazing books like American Girls and Eleanor & Park," says Ganger. "Hopefully when readers see this cover, they'll not only be inspired to peek inside but also take a lap around the skating rink, be it for love or to heal a broken heart."
The Inevitable Collision of Birdie & Bash by Candace Ganger, $17.99, Amazon
Images: celinereads/Instagram; St. Martin's Press