Kylie Jenner Just Teased New Good American Jeans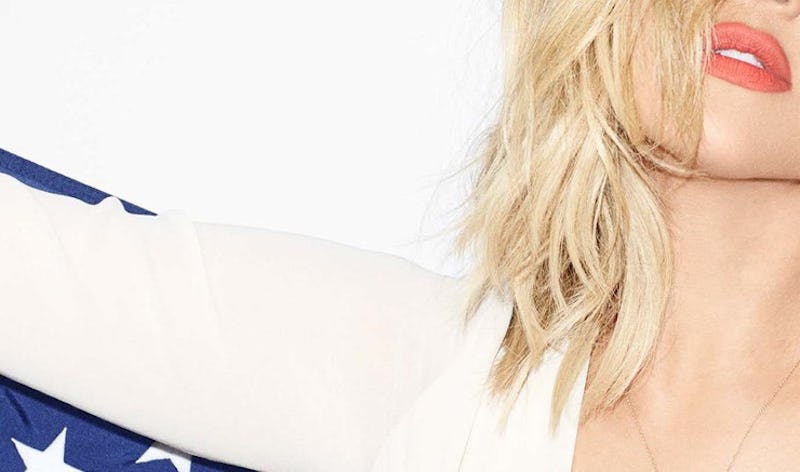 We are just one day away from the big launch of Khloe Kardashian's denim line, and the excitement is at an all-time high. If the countless teasers from the budding brand's social media weren't enough to get you all amped up, Kylie Jenner's "Good American" sneak peek will surely send you into a full-on tizzy. Prepare to be totally obsessed.
The 19-year-old took to Snapchat on Monday to do what she does best — tease upcoming launches. Though she usually uses Snapchat to drop hints about her own line, Kylie Cosmetics, she switched things up this time, offering fans an exclusive first look at her big sister's new collection of jeans.
In the short clip, Kylie starts out by flaunting at least five branded bags filled with goodies sent from Khloe herself — oh the perks of being a Kardashian/Jenner. Unraveling the gorgeous white packaging with bold black print reading "GOOD AMERICAN," she proceeds to show off three distinct denim styles. The first is a crisp white pair with silver hardware, followed by a faded blue destroyed type of style, and finally, a light-wash, high-waisted pair which looked to be so flattering.
Feast your eyes on the sneak peeks below.
Is this the perfect white jean or what?!
"Seriously Khloe really perfected these for all body types," you can hear Kylie say in one part of the video, which is clearly evident from the photos.
Can't wait for these babies to launch!
Good American Denim Line, Nordstrom
Head to goodamerican.com on Tuesday Oct. 18 if you wan't to shop the stunning collection.
Images: Good American