The First 'Guardians Of The Galaxy' Teaser Is Here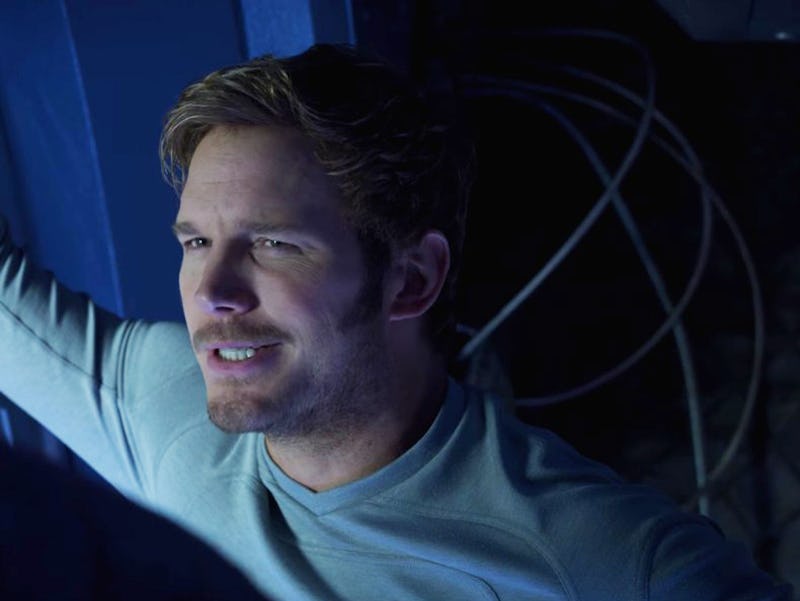 The goofiest superheroes are back and lovable as ever in the first Guardians of the Galaxy: Vol 2 teaser. The trailer, which was revealed on Wednesday along with the film's poster, features the old gang from the first film, which came out in 2014. There's Chris Pratt's Star-Lord, Zoe Saldana's Gamora, Dave Bautista's Drax, and Bradley Cooper's Rocket. Vin Diesel's adorable Baby Groot even makes a brief appearance, as does a familiar Blue Swede song. Director James Gunn tweeted out the teaser, hinting "So the 1st #GotGVol2 trailer is coming soon; in the meantime we put together this special sneak peak for you." He also clarified that this teaser is separate from the upcoming trailer, rather than made exclusively from trailer footage.
The superhero sequel is set to come out in early May, and it looks like there will be a longer trailer coming our way in the near future. So far, what we know about the film's plot is that Star Lord aka Peter Quill will continue his quest to find his father, and the Guardians will have to fight a new force of evil. In addition to the original gang, new characters will be played by Pom Klementieff, Elizabeth Debicki, Chris Sullivan, and Kurt Russell. The teaser doesn't reveal a whole lot about the plot, but it does a good job drumming up excitement, as well as some laughs.
The teaser is soundtracked by Blue Swede's "Hooked On A Feeling," which featured prominently in the first film as part of Star Lord's Awesome Mix Vol. 1 mixtape given to him by his mother. Many of the trailer's shots feature the Guardians preparing for action, but there are some light moments as well. In a hilarious interaction, Drax tells Star Lord that he "needs to find a woman who is pathetic. Like you." Then they hug it out. In case things weren't cute enough by this point, the end also provides a brief glimpse of the much-loved Baby Groot.
This taste of what's to come suggests that Vol. 2 will feature the same combination of superhero action and humor that made the original movie such a big hit. The choice to include the same song used so much in the first film seems a little strange, especially since the Vol. 2 title of the sequel suggests that another Awesome Mix might be used to soundtrack this film. We'll have to wait and see, but, in the meantime, you can try to find Baby Groot in the film's amazing new black and white poster.
Image: Marvel Entertainment/Youtube