"Nasty Woman" T-Shirts Are So Empowering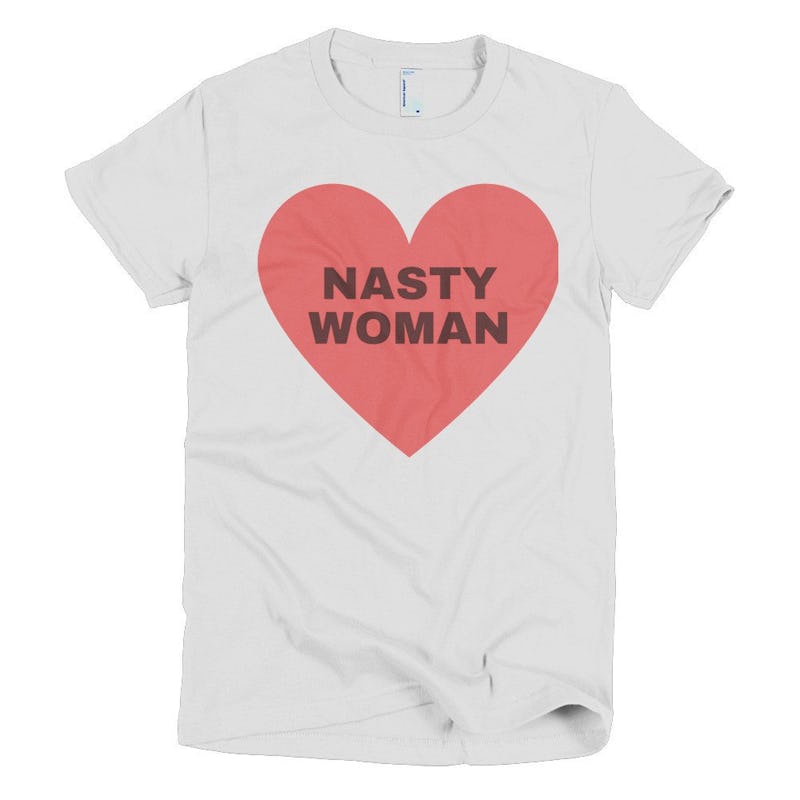 #NastyWoman was trending all over the internet during the third and final debate between Donald Trump and Hillary Clinton on Wednesday, turning the phrase into one of the most sure-to-be-remembered moments of the night. I'll bet you're going to want to find out how to buy "Nasty Woman" T-shirts so you don't miss out on a minute of this politically charged fashion movement.
During the event, Trump interrupted Clinton while it was her turn to speak, saying, "such a nasty woman," and the internet went wild. Women everywhere turned the remark on its head and framed it as a compliment rather than an insult. To many of those online, being a "Nasty Woman" means you're a bold and awesome modern woman. And if you're all for the idea of being nasty on those terms, then you're going to want this statement printed on basically all of your clothing. Luckily, the style gods have heard your wishes — there are plenty of options to shop this slogan less than one full day after the debate aired.
Google Ghost has created a T-shirt for men and women, as well as a sweatshirt that has the phrase printed across the chest. Perhaps the best part of all is when you purchase a "Nasty Woman" T-shirt, half of the proceeds go to Planned Parenthood. So, all my fellow nasty women, let's get to shopping, shall we?
OK, ladies, now let's get in formation!
Women are coming together and making this their rally cry.
Nasty Gal even proposed a collab after hearing the catch phrase. But for now, these are the must-have items:
Nasty Woman T-Shirt, $25, Google Ghost
You can shop the print in a short-sleeved version.
Nasty Woman Sweatshirt, $45, Google Ghost
And there's also a long-sleeve version for the winter months.
Images: Courtesy Google Ghost (2)