Natasha Denona's Star Palette Is Pricey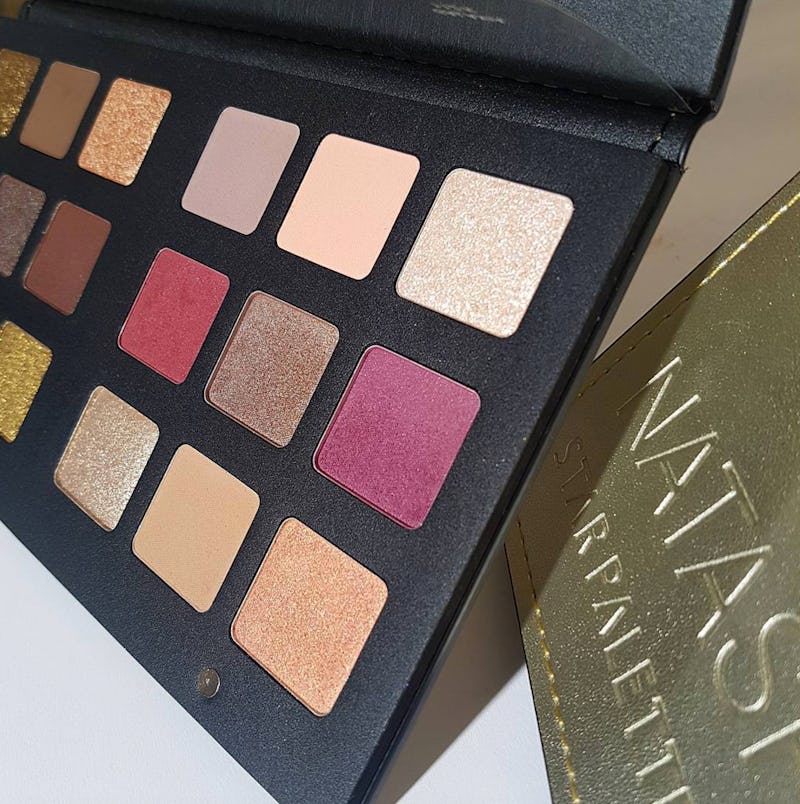 Looks like it's time to start gearing up for the beauty world's latest must-have palette — Natasha Denona is gearing up to release her new 18-shade eyeshadow set, and it's quite the sight for sore eyes. So, how much is Natasha Denona's Star Palette?
Well, with its gorgeous embossed leather packaging and its 18 unique eyeshadows, you've probably gathered that Natasha Denona's latest will cost you something of a pretty penny. Yep, the Star Palette is set to retail for $169 — a sizable chunk of change, though it's seriously worth it when you consider everything you're getting. After all, it comes with four Chroma Crystal eyeshadows, nine creamy mattes, three metallics, and two duochromes — so when it comes down to it, it's a pretty all-inclusive set. Add in the fact that the palette has a perfect blend of cool tones and warm tones, as well as neutrals and statement shades, and you've really got yourself a winner. For a gorgeously packaged palette that will take you seamlessly across seasons from day to night $169's really not too bad, no?
If you're still on the fence, a couple quick looks at the palette inside and out might just be enough to change your mind — honestly, it'll be hard to resist.
I mean, metallic leather embossed with stars? Kind of to-die-for. And check out the shadows themselves...
I have almost no disposable income right now, and it's still looking pretty goshdarn tempting — what about you? If it's something you think you might be interested in buying, get ready: The Natasha Denona Star Palette launches on Oct. 28, and will be available for purchase on the Natasha Denona website, Beautylish, as well as Sephora. Yet another thing to add to your list of holiday beauty purchases, right?
Images: natashadenona/Instagram