Adnan Syed's Lawyers File Motion For Bail Release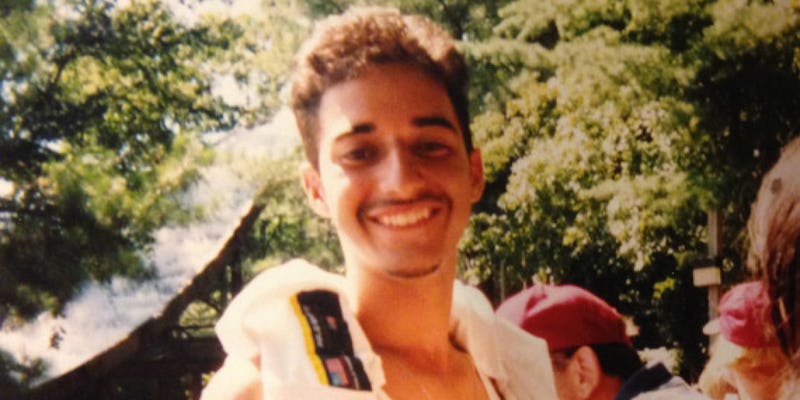 In 2000, high school student Adnan Syed was convicted of the murder of his ex-girlfriend, Hae Min Lee. He has always maintained his innocence. After 17 years in prison and several new developments that questioned the validity of the evidence used to justify his conviction, Syed's lawyer has asked the court to release him on bail. Should this move be successful, this would mark Syed's first moment of freedom since his conviction almost two decades ago.
The case of Lee's murder and Syed's sentencing did not attract very much attention outside of Baltimore, where the tragedy took place, but when the Peabody-Award-winning podcast Serial covered the story in 2014, interest expanded around the world. Over the course of 12 episodes, the series delves into an expansive amount of evidence, including interviews with people involved with the case, thousands of pages of documents, alibis, forensic evidence, and recordings of the trial and police interrogations. It was met with unexpected enthusiasm, and with more than five million downloads, it became the most-downloaded podcast of all time on iTunes. Overall, the series boasts over 100 million downloads. Similarly to Netflix's Making a Murderer, the audience is left to contemplate all the proof available and the flaws of our justice system, and encouraged to make up its own mind.
Syed's lawyer points to multiple examples of increasingly less credible pieces of evidence brought against his client to argue for the motion's approval:
The State's evidence against Syed, meanwhile, has crumbled in the face of ongoing investigation. The State's cell tower evidence — the "crux" of its case — was discredited by Judge Martin P. Welch's opinion ordering a new trial. Jay Wilds, the State's star witness, is now an admitted perjurer who has had so many contacts with the police — including an arrest for allegedly strangling and threatening to kill his girlfriend — that his credibility is practically nonexistent. And meanwhile, an alibi witness — found trustworthy by this Court — has testified under oath to reaffirm that she was with Syed at the time when the State claims the murder took place.
The Lee family will almost certainly be disheartened if the court's decision favors the man convicted of their daughter's murder. In a statement following the court's move to grant Syed a retrial, the family said, "We continue to believe justice was done when Mr. Syed was convicted of killing Hae."
Image courtesy of Serial