When To Shop Too Faced's Funfetti Collection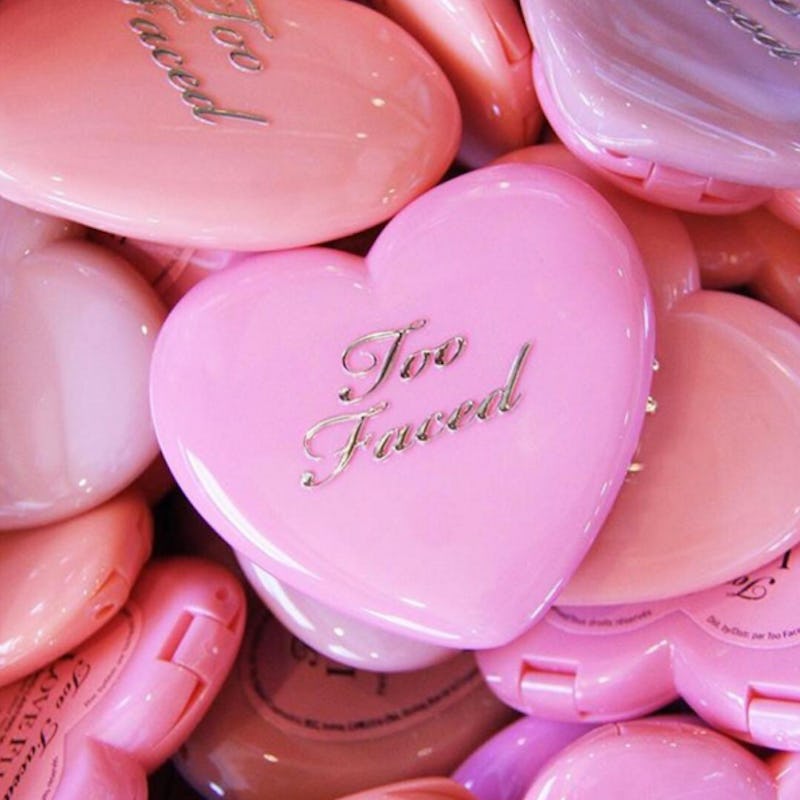 Too Faced is on a major roll. The cosmetics label is dropping new product faster than the blink an eye, and each release proves to be better than the next. The brand has been teasing a delicious new collection for months inspired by some yummy treats, and now, the big reveal has finally arrived. The question on everyone's minds now is — when does the Too Faced Funfetti Collection come out? Get ready to mark your calendars.
As you may have guessed, the unveiling of this new collection came from Jerrod Blandino, Co-Founder & Chief Creative Officer for Too Faced. Blandino has a habit of dropping major makeup news on his Instagram account, satiating fans' appetites for exciting new launches. He took to Instagram on Monday night flaunting the entire line in all its glory, and it's just as good as you expected.
The collection consists of a Funfetti eyeshadow palette with 12 brand new matte and shimmer shades (!!!) including warm neutrals and soft pink and purple pastels, an adorable heart-shaped Love Flush blush with a matching brush, a Funfetti lip gloss, and a Better Than Sex mascara. Totally freaking out over here.
When can you get your hands on these new goodies?
According to Blandino, the collection will be available for purchase on Nov. 11!
The entire Funfetti range is exclusive to HSN, though, so you won't be able to shop it elsewhere.
Less than a month to this launch and I can hardly wait!
Image: JerrodBlandino/Instagram