This 'DWTS' Dance Was A Dream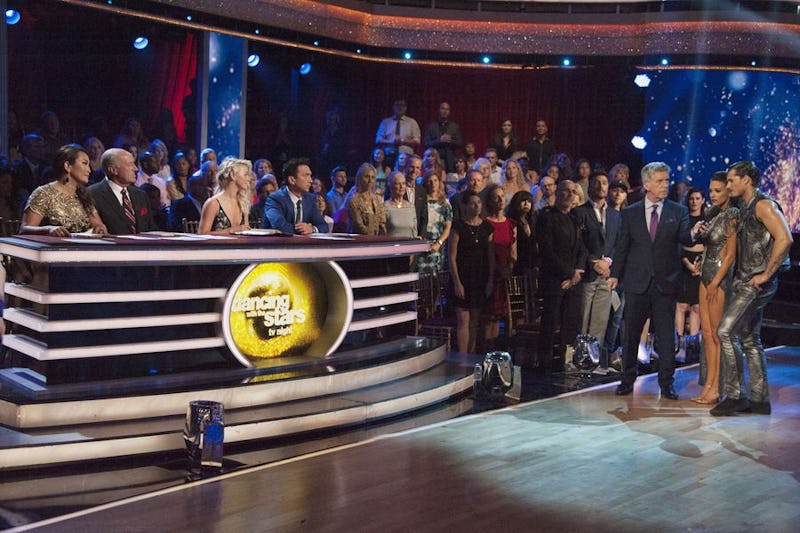 Week 7 of Dancing With The Stars and it's time for one of my favorite things — the group dances! Sure, watching Ryan Lochte get picked last was humorous (and I only say that because he is a tall, hunky athlete and I'm sure has never been picked last for anything ever), but it was really all about the Team Past dance for me. Team Past performed a gorgeous Viennese waltz on Dancing With The Stars , and everything about it was so beautiful.
I don't know what it is about the Dancing With The Stars dancers, but I always feel like the women choreographers create and perform much more graceful dances than the men. The men are all about the showmanship and the theater and the thematic elements, whereas the women (like Lindsay Arnold and Sharna Burgess) boil their dances down to their rawest state and go from there. Here, simple is better, and the judges agreed, too. One of the echoing statements to this group waltz was that no one stood out — in a good way. It was a team effort, and they moved cohesively as a team and looked like a team. Everyone was one dancing unit, and the judges loved it, giving Team Past the high score for the night. So much for a hurried preparation!
Their high score should help everyone next week, save for Maureen McCormick and Artem Chigvintsev, who were unfortunately eliminated after the dance (they were dealing with last night's scores). Team Past's waltz showed that sometimes you have to get back down to basics to make a real statement, and this foundational attitude is sure to boost scores for everyone on the team.
Images: Eric McCandless/ABC