Shop These Morphe X KathleenLights Custom Shades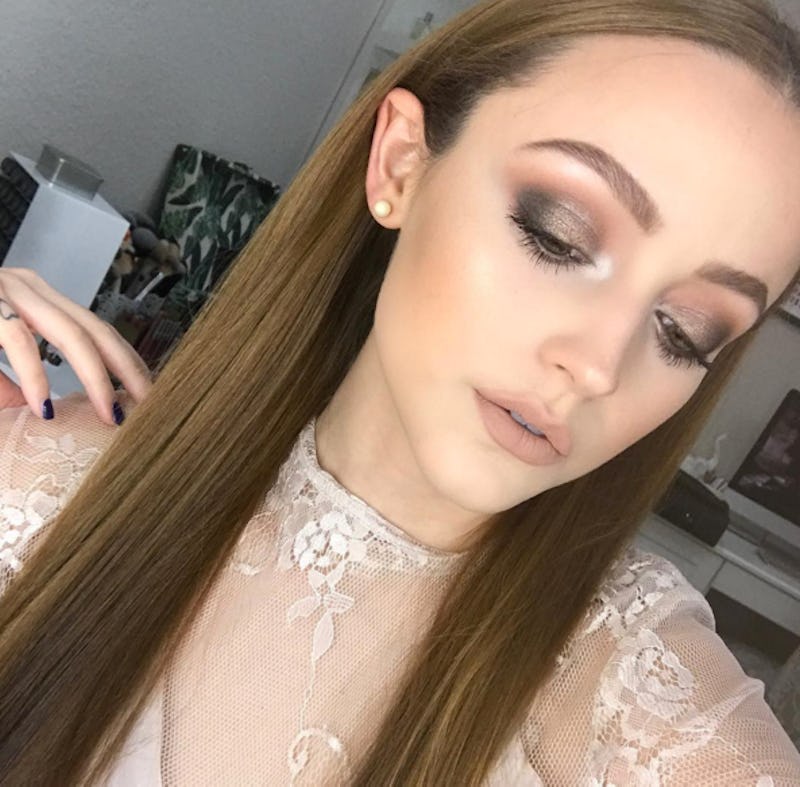 Whenever one of these makeup giants puts out a new product, you know it's going to be amazing. So, you can rest assured that when they team up, well, the end result is even better than you could have imagined. How many Morphe X KathleenLights shades are exclusive to the palette? Now that it's nearly time to shop these shadows, you're going to need to know which ones are brand new.
Morphe and KathleenLights have created 15 different shadows that are curated to be everything you could need for the ultimate warm eyeshadow looks. KathleenLights confirmed in a video on her YouTube channel that six of the shades were custom designed by her, and the other nine were hand-picked from existing Morphe collection. They all come together to live side by side in one convenient place, and they are most definitely going to become your go-to hues.
KathleenLights dreamed up everything from the perfect gold shade to a bold emerald green. And you'll only find these incredible colors inside the palette. Be sure to shop it before it's gone! It goes live on the Morphe website at 1 p.m. ET/10 a.m. PT on Oct. 25, and it's retailing for only $14.99. It'll be available for a limited time, so, for real, don't miss out on this Morphe X KathleenLights creation!
1. Gold
This has the perfect metallic sheen, if you ask me. KathleenLights designed it to have a warm undertone, and she recommends wearing it across your entire lid.
2. Satin Cranberry
A burgundy hue is great for the fall season, and this one has a bit of a sheen without being too metallic. KathleenLights says it has more of a "satin finish."
3. Bronze
It just wouldn't be a KathleenLights palette without a warm bronze hue in the mix, you know?
4. Dusty Rose
She was going for a cranberry color that you could wear in your crease when she came up with this little number, and I'd say she nailed it!
5. Mossy Green
The green color she's designed is super wearable and mixes with the other colors in the palette. Get ready for beautiful eye makeup with this shadow on-hand.
6. Bold Green
If you're not afraid to rock a pop of color, then this is the shade for you.
KathleenLights explains each and every color in the palette in this video. I think you'll find that her purposeful design is going to become a great part of your collection.
Because it's sure to make one gorgeous eyeshadow look after another.
Images: kathleenlights/Instagram(1); screengrab/YouTube (6); YouTube (1)