See 3 Of Marie Lu's 'Gemina' Illustrations!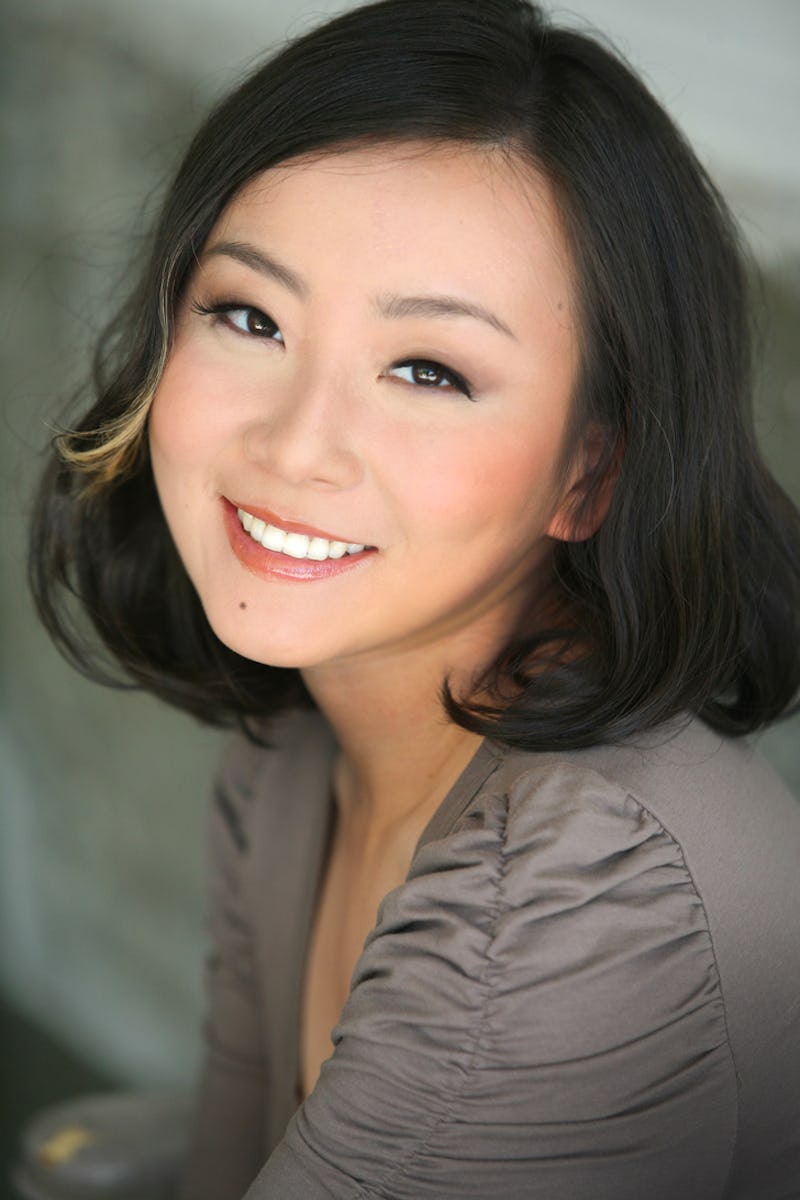 By now, you've probably heard the incredible news: bestselling young adult author Marie Lu illustrated Amie Kaufman and Jay Kristoff's new book, Gemina. Seriously. In between writing the just-released The Midnight Star and the forthcoming Warcross , Lu somehow managed to find time to work on the second book in the Illuminae series.
Gemina picks up where the first book, Illuminae, left off, but on an entirely different spaceship: Jump Station Heimdall. There, two teens — Hanna, the spoiled daughter of the ship's caption, and Nik, a tattooed teenage drug dealer from a notorious crime family — struggle to deal with the mundane day-to-day dealings of life on a ship in the middle of nowhere. Little do they know that Kady Grant and the Hypatia are traveling their way with news of the Kerenza invasion. Suddenly, thee two teens find themselves thrown together when a BeiTech attack threatens their lives.... and the lives of everyone on the ship.
Like the first book, Gemina is also told through "found" documents — emails, IMs, classified files, interview transcripts, drawings, maps, etc. The unconventional format means that the co-authors have to get really, really creative about the way they structure their narrative. But it also means that they get to play around with incredible formats — like Hanna's illustrated diary, created by Marie Lu. The detailed sketches are the perfect medium for Hanna to tell her side of the story.
Bustle is proud to give readers a sneak peek of Marie Lu's illustrations. See below for a letter from Lu to her fans (originally published on Goodreads) as well as three original illustrations from Gemina:
Dear Reader,
The first time I read Amie Kaufman and Jay Kristoff's Illuminae (a very, very early draft—I'm a lucky girl, I know!), I sent Amie what must have been over fifty one-line emails in a row, each one with progressively more all-caps sentences ending in trails of exclamation points. Fast-forward to Gemina, and I love Amie and Jay's work all the more. What an inventive, whip-smart story overflowing with heart. (And blood. And maybe a couple of explosions. All good things.) I say this to hammer home the point that, when Amie and Jay asked me if I wanted to illustrate Hanna's journal in Gemina, the second book in the Illuminae Files series, I left smoke trails on my keyboard with how quickly I replied to hop on board this epic train. The entire illustration process was a dream; for those who don't know, Jay is one hell of an art director, and reading his and Amie's notes on each needed illustration was pure entertainment in itself. I mean, when else will I ever get to doodle a stick figure girl wielding a chainsaw and see it published in a book? WHEN, I ask you?!
... Amie and Jay are two of the most talented authors (and all-round wonderful people) in the industry today, and I'm so grateful to call them my friends. Their books just keep getting better. You are going to love Gemina, and I hope that you'll enjoy my illustrations, too! Thank you to Amie, Jay, and Random House for letting me into your world—working with you all has been one of my favorite memories. Keep slayin'!
With love and spaceships, Marie Lu
1. "Welcome To Nowhere"
Hanna doesn't see much to like aboard the Heimdall, other than her boyfriend, Jackson. But her life gets turned upside down when Nik and her are forced to team up to save the ship and everyone on board.
2. "How Not To Hit On A Girl"
Nik is definitely feelin' Hanna, who has a boyfriend on-board. She is not here to play games with him, and when he pushes her too far, she breaks his arm. (Or, in Nik's version of the event, she sprains his arm. OK, Nik. OK.)
For more of Hanna and Nik's story, grab a copy of Gemina by Amie Kaufman and Jay Kristoff, on sale now.
Gemina by Amie Kaufman and Jay Kristoff, $16, Amazon