White Rabbit's New Lingerie Is Perfect For Fall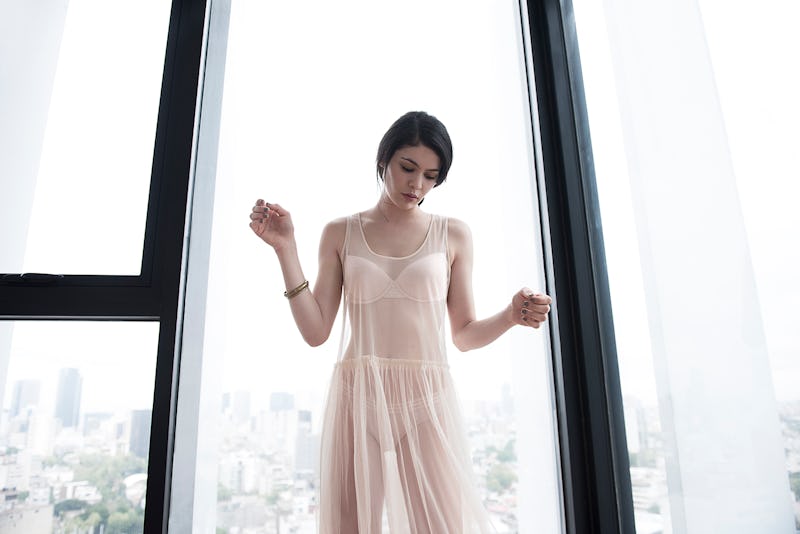 Finding cute, comfortable and affordable lingerie can be quite the challenge. Luckily, New York-based brand White Rabbit has stepped up to the plate with its new "Scandinavian Simplicity" lingerie collection for Fall 2016, which features a variety of bras, bralettes and panties that are minimalist, but still functional and fashionable.
After struggling to find quality lingerie at an affordable price point, Maria Hernandez, a bioengineer by training, joined forces with her husband to create White Rabbit Underwear. They decided to focus on creating a product that was not only practical and comfortable, but also one that was sustainable and socially responsible.
"I created White Rabbit as both a quality and affordable under-solution for today's modern woman. The busy girl on-the-go who wants underwear that makes her feel comfortable and empowered for everyday life - whether she's a student, a consultant, a teacher, mother, yogi, entrepreneur, or otherwise," said Hernandez. "Each piece in this collection was carefully designed to provide beautiful, comfortable options for all of life's instances."
White Rabbit is also passionate about empowering women, whether it's the women wearing their lingerie or the women creating it.
"We are very passionate about empowering women, first by helping them be more comfortable in their intimates, and also by helping the advancement of female artisans through our partnership with Fabrica Social," explains Hernandez. "We want to change the conversation from underwear being something we use to please men and rather be something that makes us feel comfortable and confident no matter what the day brings."
White Rabbit's Fall 2016 collection titled "Scandinavian Simplicity" is inspired by a recent trip to Copenhagen and features a variety of basic undergarments that are as soft as they are stylish.
The collection ranges from $14-$55 and items are now available for pre-order.
You can browse the full collection on whiterabbitny.com.
Images: White Rabbit Underwear (4)