Kylie Cosmetics Free Shipping Lasts This Long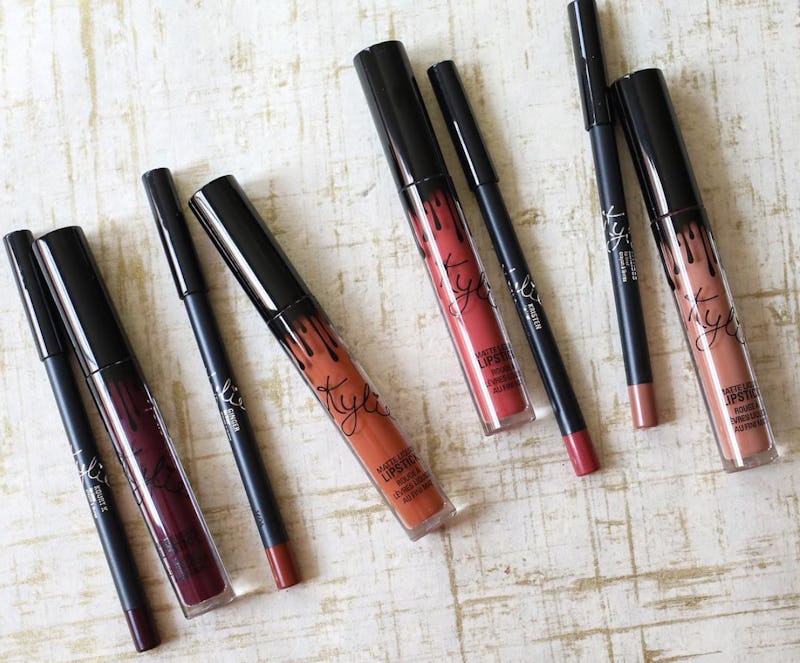 The holidays will be here before you know it and there's no time like the present to start thinking about, well, presents... for yourself and others. Kylie Jenner has a lot of Kylie Cosmetics surprises planned for the holiday season. Kylie Cosmetics is offering free shipping, with a few conditions, so the makeup mogul kicked off the holidays early with a huge piece of good news. Since the brand's standard shipping rate is nearly $9, this is a rad discount that will offer a decent amount of savings for shoppers. How long does the Kylie Cosmetics free shipping offer last?
The Kylie Cosmetics free shipping promotion will be in effect from Friday, Oct. 28 at 1 p.m. ET/10 a.m. PT through the holidays. So from Halloween to Christmas, it seems! The exact date that free shipping ends has not been revealed yet.
Therefore, you can shop and stock up on Lip Kits, glosses, singles, Kyliners, and whatever you may need for yourself or your makeup and matte lip-obsessed bestie! Jenner has stated in the past that she is working on lowering her shipping rates and this is another stiletto step in the right direction. The brand's Instagram post revealing the free shipping deal even noted that this is just one way it is working to level out the shipping costs.
There are some rules that apply, though. To qualify for free shipping in the U.S., you must spend $40. To qualify for for free shipping internationally, your order must total at least $60.
If you buy three Lip Kits, you certainly quality for the free shipping offer and you will flaunt a mega matte mouth.
The free shipping offer might entice me to nab the Burgundy palette.
Perhaps the Fall 2016 Lip Kits will stick around and be added to the permanent lineup of KLKs, and thus be a part of the free shipping festivities.
Kylie Cosmetics diehards were pleased with the holiday shipping discount news, reacting on Twitter as expected.
Images: Kylie Cosmetics/Instagram (5)