MakeupGeek's Slip Lipsticks Are Coming Soon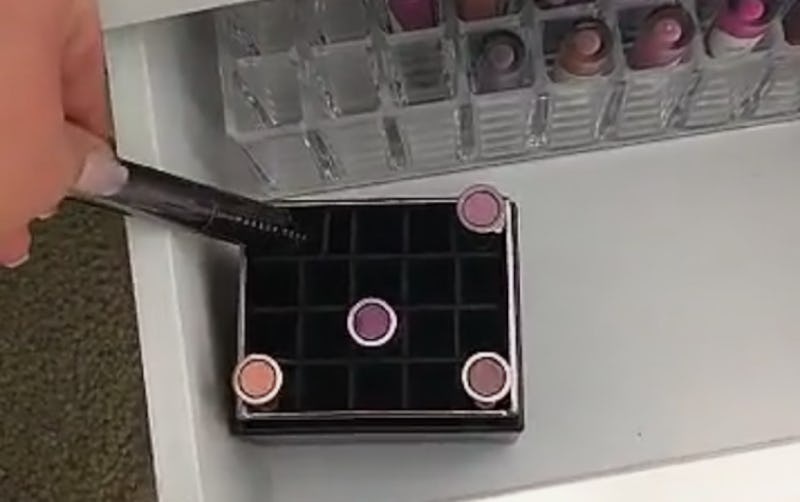 Looking for more lip products in your life? Look no further. Makeup Geek is coming out with lipsticks and they're not holding anything back. According to CEO of the company Marlena Stell's Snapchat, Makeup Geek's Slim Lipsticks are coming soon. That's not all either. Stell gave a behind the scenes look at the soon-to-come products, as well as some details on when to expect them. Let's just say that you'll want to start saving now.
The fall makeup launches have been great lately, especially with this brand. They've already created a highlight palette with KathleenLights and launched 13 individual cheek shines of their own. Believe it or not, November is about to be even better. According to Stell's social media, there are six different lip formulas coming as well as beauty accessories to go with them. She's been slowly releasing sneak peeks of the products for months now, but her latest might just be the best yet. Basically, the holidays have come early.
Makeup Geek's Slim Lipsticks aren't even out yet, and you can already tell that they're great. Stell shared five of the 20 colors on Snapchat. They're mainly a mix of neutrals, but there's no doubt in my mind that more is to come. The most exciting part was what came with them. According to the video, the company created a lipstick case to go with their new formula.
The tiny little black box has 20 different compartments inside. Each is designed to hold the Slim Lipsticks perfectly. It's also designed to fit in the Ikea Alex Drawers as well, since that's what the team uses the most, according to the Snaps. Here's a sneak peek at the case.
If this doesn't get you excited to collect all 20 shades, then I don't know what will. The case s designed so well, in my opinion, that you're not going to want to hide this in your drawers. Just look at the embossed print on the sides.
Fingers crossed that there's even more gorgeous accessories to come. Although there's no exact date out yet, I would start saving now.
Images: MarlenaStell/Snapchat (3)