A Plane On Fire At Chicago O'Hare International Airport Is Frightening Onlookers — PHOTO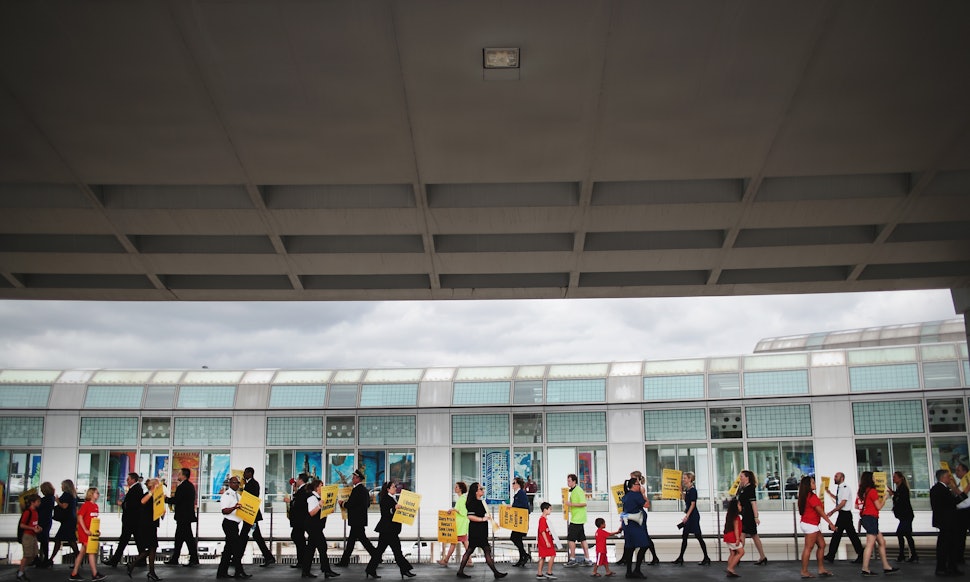 Scott Olson/Getty Images News/Getty Images
On Friday, it was reported via Twitter that a plane was on fire at Chicago O'Hare International Airport. Initially suggested by some users on Twitter to be a drill, the incident was confirmed to be real by the FAA, which noted that an American Airlines plane, Flight 383,had aborted its takeoff after blowing a tire. A runway was closed at O'Hare in response to the incident and passengers on the plane were evacuated, CNN reports. No injuries were reported.
Photos and videos from the scene showed large plumes of smoke rising from an American Airlines plane that was sitting on the ground. All passengers on the plane were evacuated safely.
The plane had reportedly left the gate when the fire started. A video posted to Facebook showed a terrified exit from the plane.
Photos And Videos Of The Plane On Fire
It's unclear what started the fire, which has reportedly now been put out.