'Chewing Gum' Season 2 Is On Its Way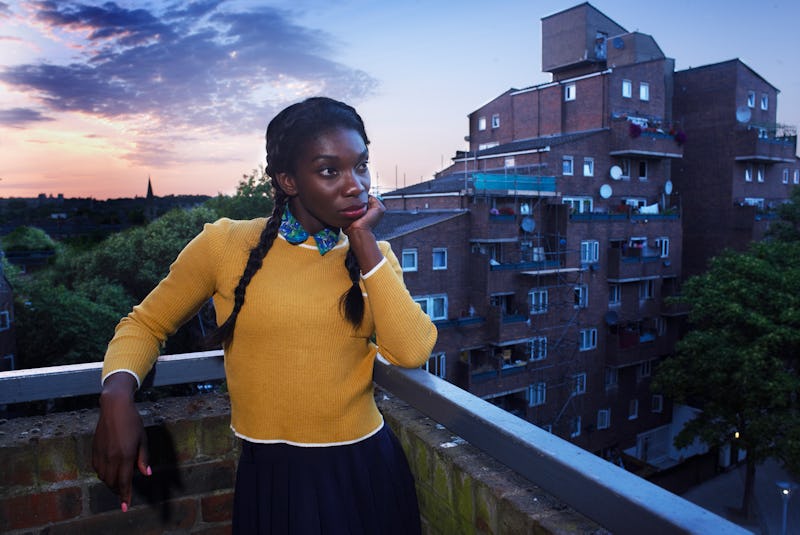 Netflix's ever-growing library of exclusive programming got yet another addition on Oct. 31 of 2016 — but for a show released on Halloween, it's anything but spooky. Instead, Chewing Gum tells the hilarious and heartwarming tale of Tracey Gordon — a 24-year-old, religious, Beyoncé-obsessed virgin growing up in a low-income estate in London. Chewing Gum is an original creation by actress/writer Michela Coel, which won a BAFTA for Female Performance in a Comedy Programme for playing the lead role of Tracey Gordon. Netflix has acquired the rights to air Chewing Gum in America, bringing the often-raunchy and regularly-ridiculous series to U.S. houses. Between the BAFTA and the Netflix seal of approval, it's no wonder that Chewing Gum Season 2 is already in the works.
Even better, fans of the new series will find that they won't have to wait very long for a second season, as new episodes for the show started filming in June of 2016. Although E4 — The British channel that Chewing Gum airs on — has not yet announced when the show will be returning, the further escapades of Tracey Gordon are right around the corner and creator Michela Coel has been dropping hints at what to expect.
According to Digital Spy, Coel promised that Season 2 of Chewing Gum will feature even "more cringe" than Season 1. Coel continued, "It's just going to happen. People are always going to switch off because it's a bit much for some people." Although Chewing Gum may be a "bit much" for some, that hasn't stopped Season 1 have been the subject of critical praise for its portrayal of female sexuality. And, while its focus on Tracey Gordon's sexual awakening is clear, the show has another, less-obvious mission.
Coel uses Chewing Gum to try and portray a positive picture of British housing estates (similar to housing projects in America), and hopes to continue showing another side of this world in Season 2. Coel told Digital Spy that "I know that when I wrote it I wanted people to watch that world ... and it's a world they might not necessarily be familiar with," and in an interview with British Comedy Guide said that "I wrote based on the life I've lived, which I guess isn't a life you see very often on TV."
With a laser-sharp focus on religious culture, sexuality, and living in a low-income environment, Coel has crafted a show unlike anything else on television. By hopping the pond to America and premiering on Netflix, Coel's work will hopefully reach a wider audience and produce even more interest in Tracey Gordon's continued antics. Season 2 is supposed to be out before the end of 2016 according to Radiotimes, but the six episodes released on Netflix provide more than enough laughs to tide any new fans over until the next season premieres.
Image: Dave King Photography/Netflix