This Girl's Story Will Break Your Heart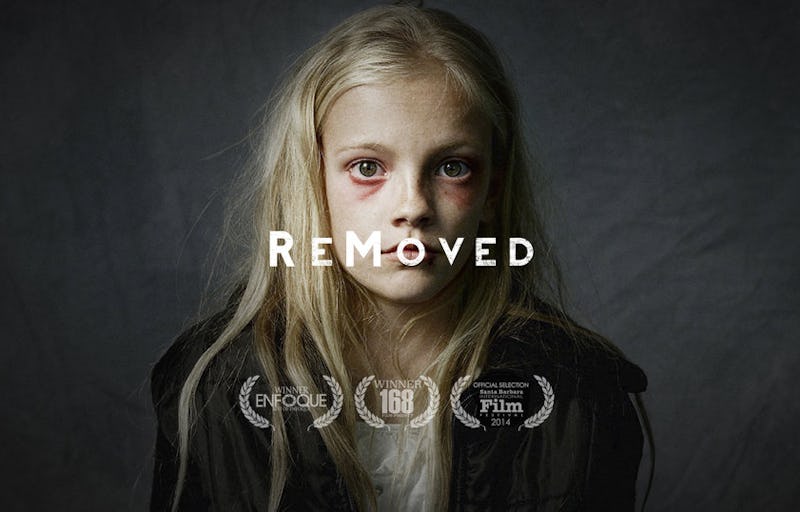 "Sometimes, someone hurts you so bad, it stops hurting at all." So begins "ReMoved," the powerful new short film from director Nathanael Matanick. The film follows Zoe, a young girl played by Abby White who is removed from a violent home and placed in the foster care system. It heartbreakingly captures the pain, anger, and hopelessness that young kids in foster care carry around with them.
As we hear Zoe narrate her story, it does seem hopeless. She is alone, not only in dealing with everything that happened in her house growing up, but also with the way her world is uprooted again and again after she's placed in foster care. Moved from one home to another, living without her little brother, and with seemingly no one helping her to come to terms with her past, Zoe begins to act out, and though this is unsurprising under the circumstances, no one around her seems to understand.
There are today almost 400,000 children in foster care, with over 600,000 spending some time in the foster care system each year. The average foster kid stays in the system two years, though some stay in much longer. In fact, 10 percent of kids who leave do so not because they find a permanent home but because they age out. And as this video powerfully conveys, the longer a child stays in the system, the more likely they are to feel unlovable.
Matanick says that he and his fellow filmmakers made the film in order to raise awareness, and even to be useful in foster parent training. Hopefully it has a big impact.
As for Zoe's story, to find out if it has a happy ending, you have to watch.
Image: Removed Film/Vimeo