Koko Kollection Is Pink Perfection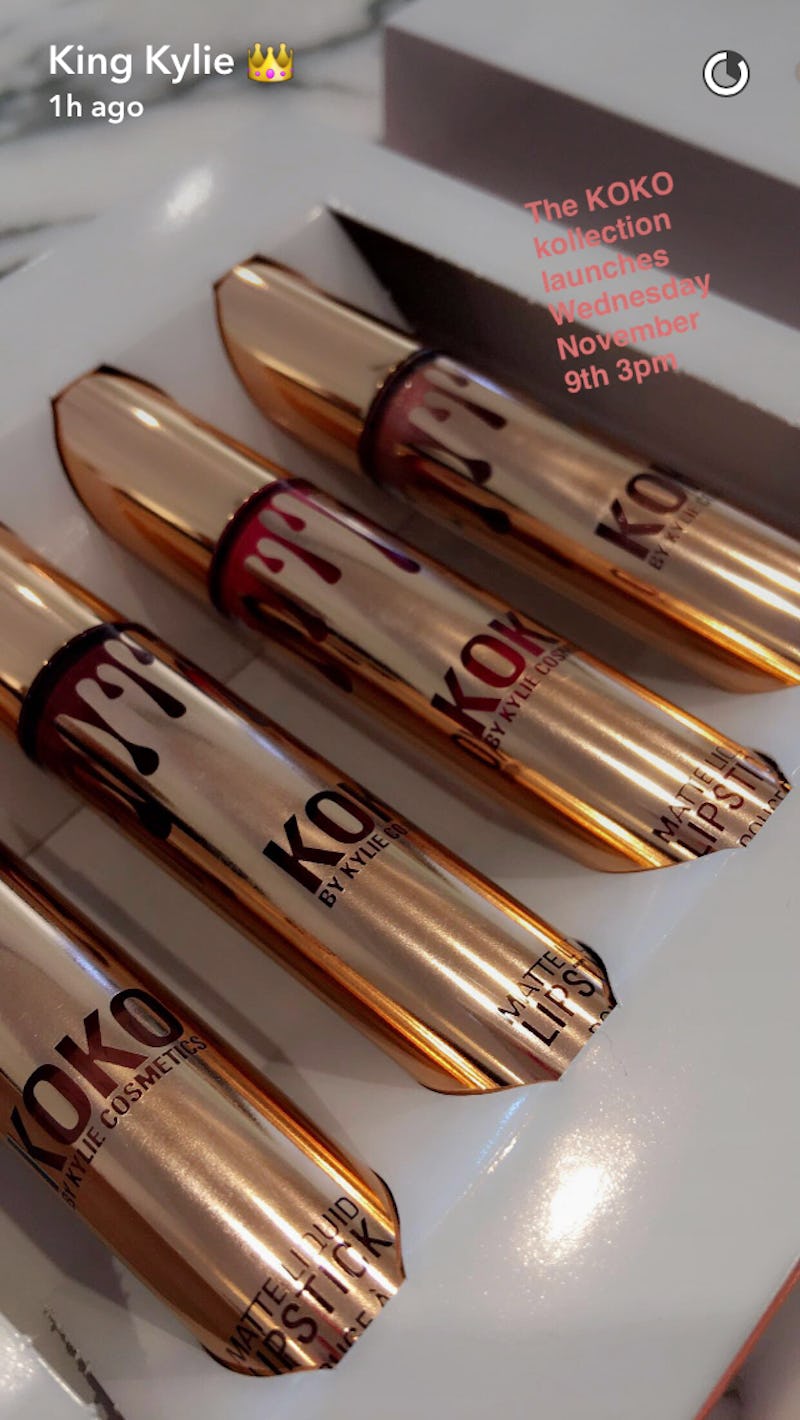 In case you haven't already heard the breaking makeup news, allow me to make your day. Kylie Jenner teamed up with her sister Khloe Kardashian on a gorgeous (and super affordable!) set of four lippies and they are beyond beautiful. The Koko Kollection by Kylie Cosmetics is a four-piece set featuring four stunning pink-hued shades, from nude to deep berry. Three of the products are matte liquid lipsticks and one is a shiny gloss. If you're a fan of blush nudes, deep mauves, and rose-colored lippies, this collection was totally made for you.
The Koko Kollection by Kylie Cosmetics comes with four lippies: Gorg, Damn Gina, Okurrr, and Khlo$. Gorg is a deep berry matte, Damn Gina is a soft shimmery pink gloss, Okurr is a hot pink coral, Khlo$ is the perfect peach pink nude. Typically, if you were to buy these products separately, it would ring in at $66, but because this is a holiday surprise (and a sisterly collaboration), Kylie Cosmetics is offering the whole set for only $40. Bless you, Kylie Jenner. Bless.
If you follow Khloe Kardashian, you know that she's a huge fan of lip products, namely pink liquid lipsticks and glosses. Even the Kylie Lip Kit that was named after her was a pinkish huge. It made sense then that when it came time to create one big collection, she'd feature all of her favorite pinky shades.
Let's take a closer look at each individual product and their swatches.
1. Damn Gina
Is that not the perfect shimmery pink gloss?
2. Khlo$$$
Nude never looked so good.
3. Okurrr
It looks super similar to Kristen, but it's actually much more pink!
4. Gorg
When can I get this color on my lips!?
Perhaps the best part about this holiday surprise is that shipping will be free, thanks to the current promotion running on Kylie Cosmetics.
You can purchase Koko Kollection by Kylie Cosmetics on Wednesday, Nov. 9 at 3 p.m. PT at www.kyliecosmetics.com. Get those alarms ready!
Images: Kylie Jenner/Snapchat