'Big Bang Theory' Spinoff Focuses On Young Sheldon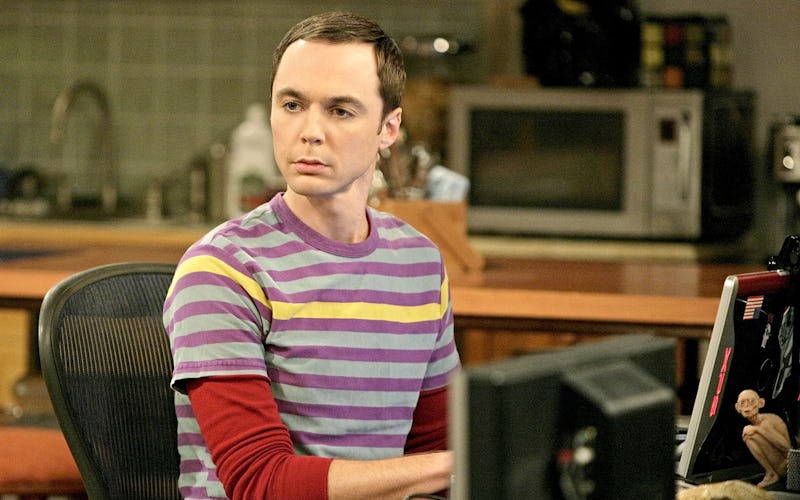 The Big Bang Theory is in it's tenth season and still going strong, and now, a prequel series based on one of the show's beloved characters is in the works. According to The Hollywood Reporter, CBS is developing a Big Bang Theory spin-off based on Sheldon Cooper. Cooper is currently played by Emmy Award-winner Jim Parsons, but there's no word yet on who will play him in the prequel. The series will follow teen Sheldon growing up as a genius in Galveston, Texas with his deeply religious mother, Mary Cooper (Laurie Metcalf). In an interesting twist, this new show will vary in quite a few ways from it's progenitor (guys, I used a real smart word, The Big Bang Theory is taking it's toll! #Bazinga).
Sources say the comedy, which comes from Big Bang co-creators Chuck Lorre and Bill Prady and will be managed by showrunner Steve Molaro, is sort of like Malcolm in the Middle. Sheldon is known as an overly sassy smarty-pants who sometimes has trouble feeling empathy. The series will be single camera, like Malcolm, and may be catering towards a younger audience, given that it's an origin story of sorts for Sheldon.
Sheldon's childhood has been discussed quite a few times in the series, so the writers will have a jumping off point when writing the new series. The Big Bang writers reportedly don't fully plan ahead and instead write episode to episode. With some of the details of Sheldon's past already known, this may have to change. Second, this new series will be single-cam, whereas Big Bang is multi-cam. Single-cam is often attributed to more modern comedies, and multi-cam shows are often more traditional, like The Big Bang Theory. Both of these changes are examples of content millennials may enjoy.
In 2013, team members Lorre, Molaro, and Prady told The Hollywood Reporter that they weren't interesting in a spinoff of The Big Bang Theory. Lorre claimed, "I can't imagine doing that. I couldn't imagine taking any part of this show and separating it; it's all once piece to me. I can't wrap my head around splintering someone away from this show." It seems the crew changed their mind — but maybe that's also in part because the series might feel like a completely different show that's trying to please a different audience.
Only time will tell, but start getting psyched now for a joyous Malcolm In The Middle-type experience (Yay!).
Images: CBS; Giphy [2]