12 Thanksgiving Memes About Food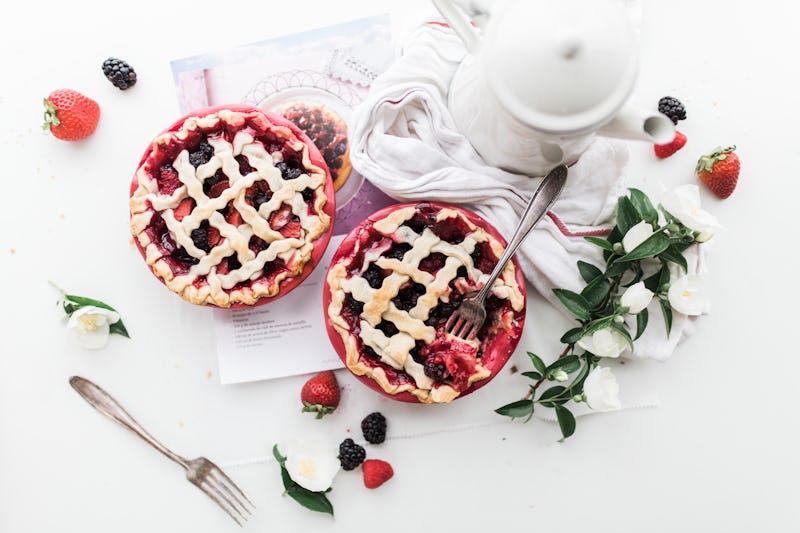 The first thing that comes to mind for most of us when envisioning Thanksgiving has to be food, and these 14 Thanksgiving memes about food get right to the heart of it. A Thanksgiving meal isn't complete without the full spread, and that includes turkey, mashed potatoes, gravy, stuffing, cranberry sauce, corn, green bean casserole, sweet potato casserole, biscuits, and probably a million other dishes that I'm probably overlooking. And let's face it, once all that yummy stuff makes its way to the table, it's go time.
These food memes have a good laugh at things like cooking the turkey, getting caught eating during the dinner's prayer, and the basic concept of stuffing. They even go so far as to showcase two young men drinking cups of gravy... and if we're being real, who hasn't tried to drink gravy at least once?
Make sure you spend your Thanksgiving holiday filling up on all the good stuff, and don't forget about the left-overs that will come into play for the few days following November 24th. Most of us only eat a freshly carved turkey one day out of the year, so we have to make the most of it. Now be like these memes and go for it.
Is anyone else drooling over this?
We've all been there.
Hey, nobody here's a professional, am I right?
Just about.
The most important question of them all.
No comment.
Just following directions!
I had to do a double-take.
May no one ever use the word "moist" ever.
Yeah, I'm pretty sure that's impossible.
Keep an eye on your ovens.
Sorry, dude.
Images: Brooke Lark/Unsplash; MemeCenter