It Cosmetics' City Chic Brush Set Is A Must-Have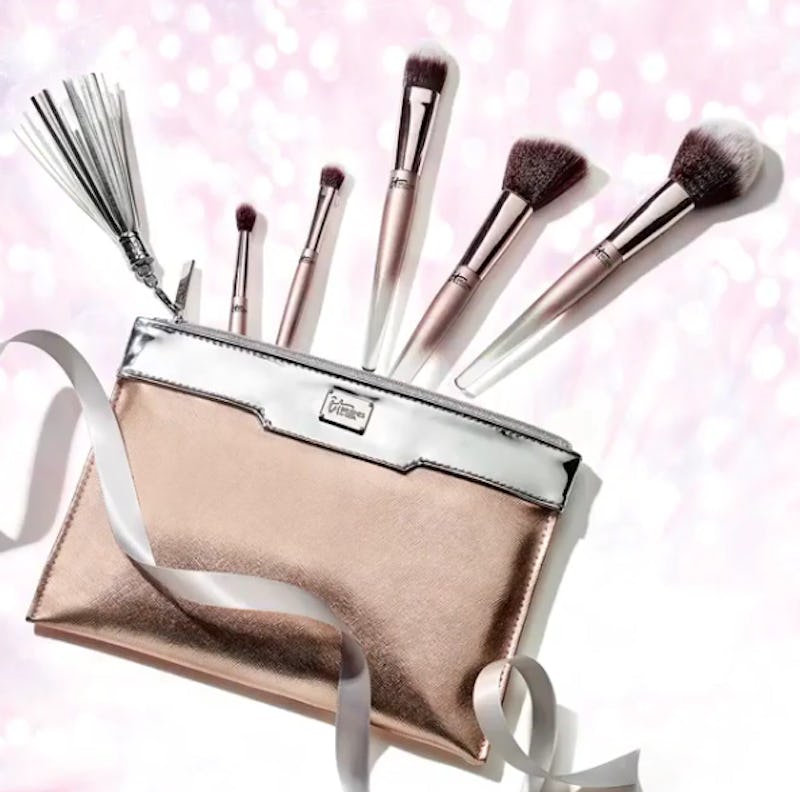 The holidays are an amazing time for the beauty world. Not only are brands releasing must-have products, they're also offering incredible deals that make purchasing their goodies easier than ever. What's in It Cosmetics' City Chic Brush Set? You're won't want to miss out on this limited edition offer.
The brush set is only available at Ulta stores and retails for $68. But, according to the retailer's website, it's worth $150. So, you're saving major bucks when you shop this kit. The Ulta website also states this product will only be around for a limited time. So, be sure to snag it while you can!
The City Chic Brush Set contains five brushes that are made to apply powder, blush, foundation and eyeshadow. They come with ombre rose gold handles, and the prettiness doesn't stop there! There's also a super cute carrying case included. If you're not needing to carry your brushes with you while traveling or otherwise on the go, you should definitely consider carrying this as a clutch. Between your makeup and your accessory game, It Cosmetics' is helping you nail your look. Holiday cocktails, anyone? You'll be more than ready for them with these products on-hand. Be sure to shop this product at Ulta while the holidays (and supplies) last!
This season's getting better by the minute.
Because brushes and a carrying case that are this beautiful don't come around often.
Give your girls the gift of an improved beauty routine!
Feel free to display these lovelies on your vanity while you're using that rose gold carryall to complete your night on the town look!
The fact that these brushes come with a bag to carry them makes it worth the $68 purchase. All of your traveling needs will be met with a cosmetics case like this at the ready.
City Chic Brush Set, $68, Ulta Beauty
Shop the set at Ulta for your best holiday season yet!
Images: ultabeauty/Instagram (1); Courtesy Ulta Beauty (3)