These Quotes Will Inspire You To Give Thanks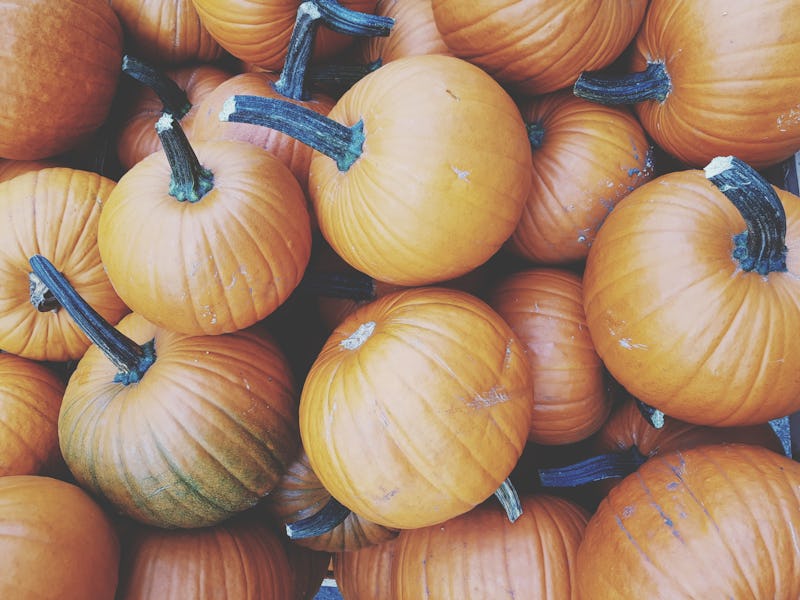 Dorthe Kreckel / EyeEm/EyeEm/Getty Images
If there's one thing you should do on November 24 this year, it's not baking a turkey, mashing potatoes, or even slicing up the cranberry sauce. While I'm as much a fan of the Thanksgiving Day feast as the next person, these 12 quotes about giving thanks for Thanksgiving 2016 are really where it's at. Acknowledging what you're thankful for, as well as thanking the people responsible, is what Thanksgiving is really all about.
These 12 quotes are beyond inspiring, probably because of their graciousness. Saying thank you not only makes the person receiving it feel better, but it also makes the person saying it feel better. When you give love, you simultaneously receive it. That's the magic of positivity. It can't exist without exponetially spreading itself into the lives of everyone involved.
This Thanksgiving, make sure you let all of your friends and family know just how much you love and appreciate them. Tell them "thank you", not only with your words, but through your actions. And even after November 24 has past, don't let that stop you from having an attitude of gratitude — it will take you far in life, and it will also make you have a life worth living.
1. "Develop an attitude of gratitude, and give thanks for everything that happens to you, knowing that every step forward is a step toward achieving something bigger and better than your current situation." — Brian Tracy
2. "When you rise in the morning, give thanks for the light, for your life, for your strength. Give thanks for your food and for the joy of living. If you see no reason to give thanks, the fault lies in yourself." — Tecumseh
3. "I give thanks everyday that I've been able to take my craziness and make it work for me." — Fritz Scholder
4. "No duty is more urgent than that of returning thanks." — James Allen
5. "On Thanksgiving I will stop to give thanks that my family is safe and healthy, especially because I realize that, following the tragedies of this year, it is all too real a possibility that they might not have been." — Bobby Jindal
6. "Thanksgiving is one of my favorite days of the year because it reminds us to give thanks and to count our blessings. Suddenly, so many things become so little when we realize how blessed and lucky we are." — Joyce Giraud
7. "Greet every morning with open arms and say thanks every night with a full heart. Each day is a precious gift to be savored and used, not left unopened and hoarded for a future that may never come." — Regina Brett
8. "Every one of our greatest national treasures, our liberty, enterprise, vitality, wealth, military power, global authority, flow from a surprising source: our ability to give thanks." — Tony Snow
9. "The sun will not rise or set without my notice, and thanks." — Winslow Homer
10. "To give thanks in solitude is enough. Thanksgiving has wings and goes where it must go. Your prayer knows much more about it than you do." — Victor Hugo
11. "I am what I am thanks to my mother, my father, my brother, my sister... because they have given me everything. The education I have is thanks to them." — Ronaldinho
12. "Gratitude can transform common days into thanksgivings, turn routine jobs into joy, and change ordinary opportunities into blessings." — William Arthur Ward
Images: Dorthe Kreckel / EyeEm/EyeEm/Getty Imagesy; Giphy