23 Perfect Gift Ideas For Your BFF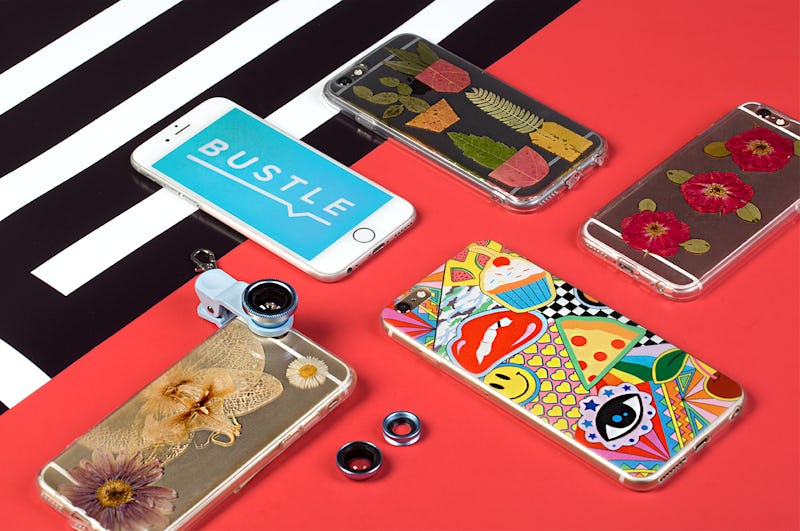 Best friends are somehow simultaneously the easiest and hardest people to shop for. You know them so well that you can effortlessly tell exactly what they would and would not like, yet nothing ever seems quite good enough anyway. So if finding the perfect present for your best friend has you slightly stumped, don't fret. These holiday gift ideas will prove to your bestie that no one knows them better than you do.
And whether your BFF's favorite toys come in the form of tech accessories, bold lipsticks, home decor, or even something sweet to sip on, this list has them covered. Which means that, no, this year won't be like every year before where you stressed until the very last minute to pick the perfect present only to settle on something that lacked the personal touch you were searching for. (Oh yeah, the struggle to pick the best gift for your bestie is super real.) This year though, you'll save enough time on the hunt to even be able to properly wrap your gift. I'm talking a bow and everything. So sit back and relax. Your holiday shopping is about to be taken care of. No matter their taste, here are 23 holiday gifts your best friend will be totally obsessed with.
For Your Bookworm Friend
Products Featured: Cinema Box LED Light, $39, Urban Outfitters | Classic Book Tote Bags, $18 each, Out of Print Clothing | Twig & Arrow Pouches, $20 each, Lord and Taylor
You know that friend who can't go anywhere without a book? Gift the perfect carry-all in the form of a tote printed with their favorite novel. Or for the coolest, reading light around, wrap up a customizable, mini marquee-sign that she can hang next to their bookshelf to show that reading is their favorite way to get #lit.
For Your Tech-Savvy Friend
Products Featured: Floral Phone Cases, $35 each, With Lavender & Lace | Peace and Love Phone Case, By Jordana | 3-In-1 Smartphone Lens Kit, $34, Urban Outfitters
If their phone is the one thing your friend can't live without, deck out your BFF's fave accessory with a one-of-a-kind case or lens kit that will help them take the coolest Insta pics.
For Your Feminist Friend
Product Featured: BoobBeads, $25 each, With Lavender & Lace
Even if it's too cold to #freethenipple, your bestie can still show off a super-cute pair in the form of these hand-painted beads. All boobs are beautiful, after all.
For Your Foodie Friend
Products Featured: Vinley Market Wine Club, $39/month, Vinley Market | Sugarfina Holiday Bento Boxes, $26-65, Sugarfina | Ros é All Day 2pc Bento Box, $28, Sugarfina | Starbucks Reserve Roastery Subscription, $19-228, Starbucks
Whether your friend appreciates a perfectly-brewed cup of coffee every morning, or is more the rosé-every-day type, give them the one thing she can't get enough of this holiday season. Their sweet-tooth will thank you for it.
For Your Chill Friend
Products Featured: Slip Silk Sleepmask, $45, Sephora | Emoji Earrings, $35, Kris Nations
If bedtime is their favorite time of day, help your BFF catch all the Zs with the most luxurious sleep mask around. And yeah, it'll totally pair with their pizza-emoji studs.
For Your Beauty-Obsessed Friend
Products Featured: Diptyque 5 Mini Candle Set, $78, Diptyque Paris | Of A Kind Cerulean Grid Planter Bookends, $99, Of A Kind | DavidsTea Library Collection Sets, $28 each, DavidsTea | DavidsTea The Gold Dip Nordic Mug, $23, DavidsTea | Stila Stay All Day Liquid Lipstick Set, $20, Stila Cosmetics | Tarte Color Wheel Amazonian Clay Blush Palette, $44, Tarte Cosmetics | Sonia Kashuk Serpent Brush Cup, $13, Target | Sonia Kashuk Serpent Brush Set, $40, Target
You know, the one whose favorite line is, "There's no such thing as having too many lipsticks!" Show them you understand by rounding out their Insta-worthy vanity or shelf with a photogenic brush set or blush palette, trendy votive candles, unique bookends, yummy teas, or, of course, a new set of lippies.
For Your Fashion-Forward Friend
Products Featured: Custom Sneakers, $50-400, By Jordana | Happy Socks Holiday Socks Gift Box, $30, Happy Socks
What better way to show your BFF that you truly know and appreciate them than by designing a custom pair of sneaks that will make them smile every time she looks down — especially when paired with the perfect, graphic socks?
After all, they say it's the thought that counts, and your best friend will totally see that with any of these gifts.
Images: Hannah Burton/Bustle