Mariah Carey X MAC Round 2 Is Coming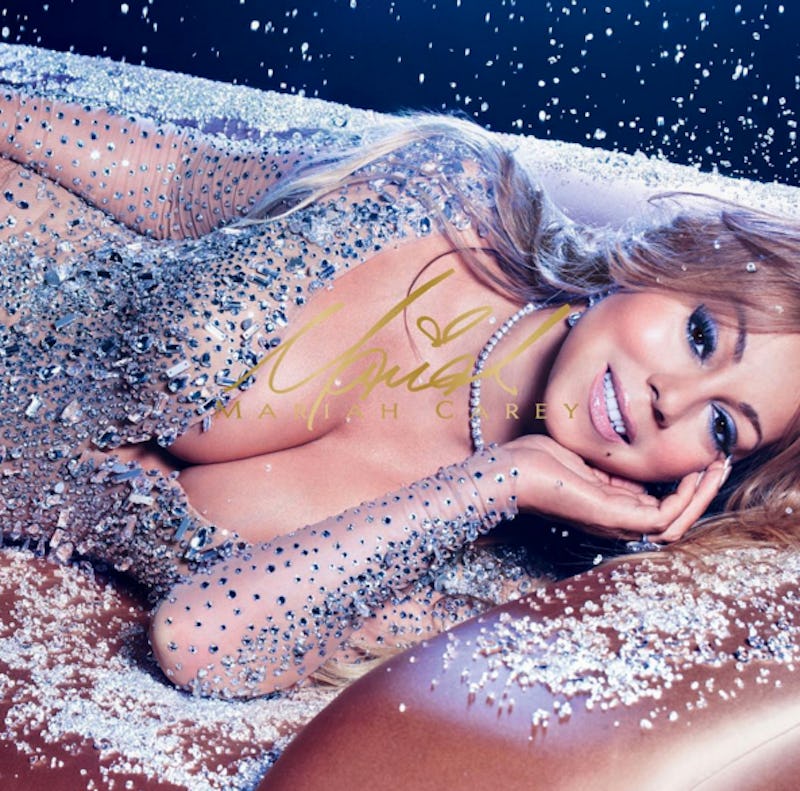 Mariah Carey's "All I Want For Christmas Is You" is the jam this time of the year. And as if that wasn't good enough, you better get ready to add another Carey staple to your list. When is Mariah Carey X MAC Cosmetics Holiday 2016 Collection coming out? You can't have enough of this woman during the holiday season, and you won't want to miss out on this upcoming product launch.
According to the brand's Instagram, the latest line-up will be available in December to select markets. So, be prepared to shop from a MAC Cosmetics location just in time for gift-giving season. All of the makeup lovers on your list are going to love what this range has to offer. According to Fashionista the line-up includes highlighter, false eye lashes, two eyeshadow palettes, four lip glosses and more. And if these items are anywhere near as good as the "All I Want" lippie she released last year, then you're going to want one of everything.
Mariah Carey X MAC Cosmetics Holiday 2016 Collection
There's no way just one Carey collab could ever be enough, so it's no wonder the iconic beauty brand is going back for round two. This second line is bound to help you meet your glam goals, and that's exactly why you'll need it to complete your glitzy holiday look.
The first ad for the collab is full of sparkle and glamour. Yep, that seems about right!
Not only are the shades sure to be gorgeous, but this packaging is just too good to pass up.
Because diamonds are a girl's best friend, after all!
If the glosses are as shiny as the bottles that hold them, they're going to be amazing.
These swatches are beautiful, just as you might have imagined.
Get ready to be your most fabulous self ever this holiday season because once you unwrap these goodies, your makeup routine will never be the same!
Image: maccosmetics/Instagram (1)