'GoT' Stars Trade In Armor For Swimsuits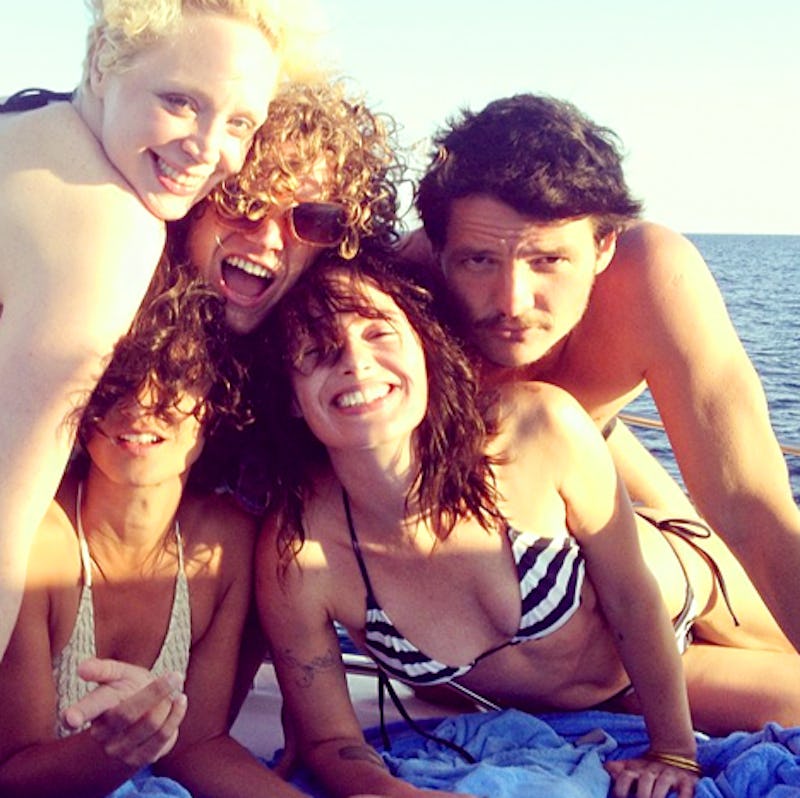 In what is quite possibly the most adorable development regarding our lovely friends from Westeros, it appears that the Lannisters have made amends with the rest of the King's realm and went on a heart warming beach outing. The incomparable Cersei, aka Lena Headey, captured multiple magic moments that the cast shared, frolicking and sunbathing in Croatia. Apparently, in real life she's a lot more fun and a lot less lethal, at least we hope. At least that's what these photos of the Game of Thrones cast at the beach, make it appear.
As weird as it is to see not one but all of the Lannisters smiling, it's even more bizarre to see them in modern day clothing. Cersei in a bikini?! Tywin in flip flops?! Jamie in sunglasses?! Tyrion in a beanie?! This is all too much to handle, really. We'd be remiss if we didn't mention Varys in his adorbs fedora, Brienne rocking an awesome patterned cover up, and Loras in his breezy Hawaiian tunic. The cast didn't only delight with their fashionable beach get ups, they posed for the most 90210-esque pictures possible, and they all looked freakin' fabulous.
While we probably won't get to see Brienne of Tarth embracing Loras or Cersei on the small screen, witnessing this display of affection is enough for us. Also, Tywin and Cersei taking a selfie whilst sticking their tongues out? Too cute for words, such a dynamic father-daughter duo. Seeing the cast out of their element is refreshing considering everyone's either dying, maimed, or being tortured on a weekly basis. It's nice to know that they can have some lighthearted fun, too.
Check out more awesome photos below:
Images: Lena Headey