When Will 'The Thousandth Floor' Hit TV Screens?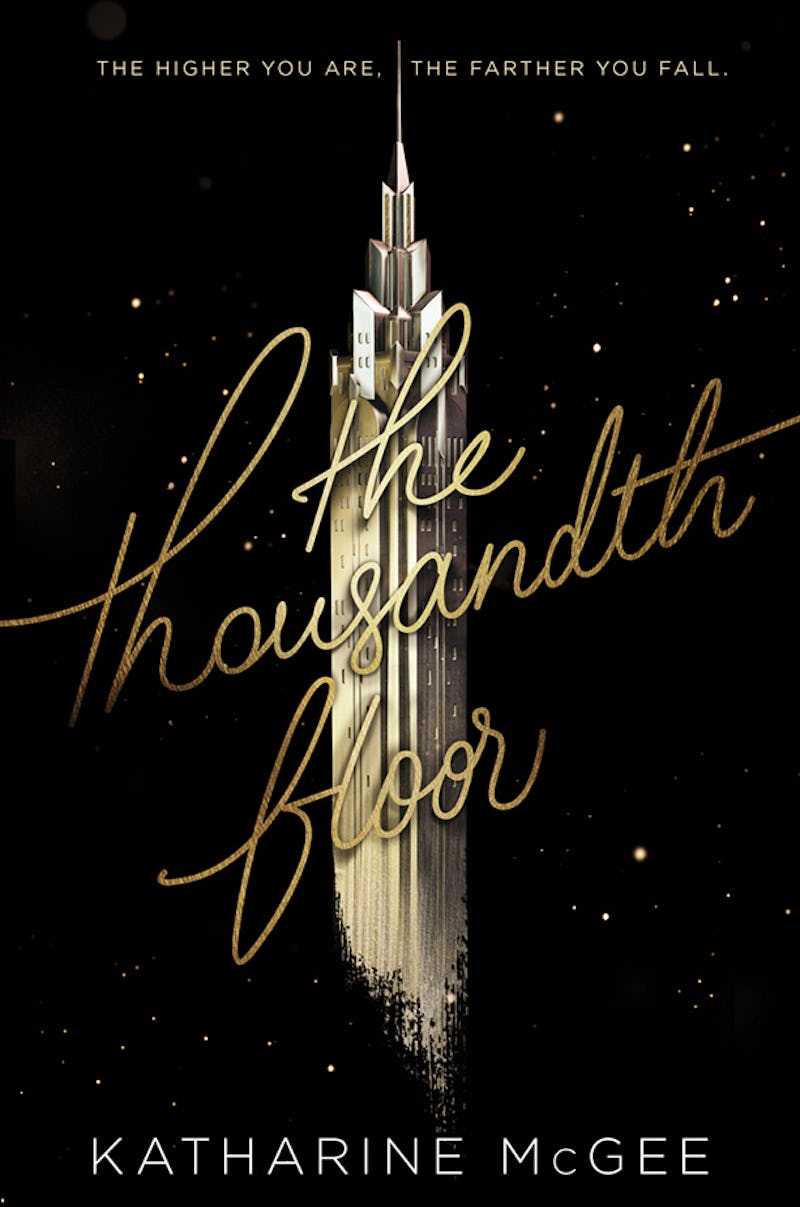 What is it about young adult novels that makes them so desirable to see on the big screen, or at least a bigger screen? This answer is unclear, but another question must also be answered — when will one of the latest YA novels turned television series come out? In other words, when will The Thousandth Floor hit TV screens? The book the series will be based on (also titled The Thousandth Floor) was written by debut author Katharine McGee. The novel, which dropped in August 2016, is the first part of a series about life in a futuristic Manhattan, where everyone lives in one giant tower. Variety reported in October 2015 that the almost-immediately popular New York Times bestseller would be getting the ABC TV series treatment. To figure out when it will premiere, let's consider what's known about TV production schedules.
So far, producer Greg Berlanti (Arrow, Flash, Everwood, and so much more) and creator Maggie Friedman (Witches of East End, Eastwick, Related, and tons more as well) have a script commitment with Warner Bros. According to Deadline, the pair previously worked together on Dawson's Creek. Perhaps production has now started, but if so, has not been announced. How long will it take to get a pilot going? According to a useful guide from Gizmodo's io9, networks typically pick up scripts around Halloween, begin casting around January, and then shoot in March. The pilot would air, and if the show gets officially picked up by the network, they'll bang out production of the rest of the episodes usually in July — each episode takes about a week to shoot. If following this pattern, we might get a look at The Thousandth Floor as early as Fall 2017.
As some background about The Thousandth Floor , the book tells the story of five teens living and working in a 22nd century world full of high-tech machinery and glamour — at least for the wealthy. Above all the hubbub and bustle, one of the teens, Avery Fuller, a human who is literally perfect — or at least genetically engineered to be that way — lives and longs for more. At the book's beginning, when an unidentified girl falls from the roof off Fuller's penthouse suite, things get interesting.
For comparison's sake, let's take a look at another popular young-adult novel series turned into TV series to get an idea of the sort of wait that fans may encounter. Based on what happened with The Vampire Diaries, once a pilot gets picked up, everything else happens pretty quickly. Variety reported in February 2009 that The V ampire Diaries pilot was nabbed by the CW, and then it went on to premiere for the public in September of that year. It stands to reason that the turnaround for The Thousandth Floor will be similar.
Until then, get yourself all sorts of acquainted with the exciting young adult novel. Read it, listen to it, dream about it. Get ready. The series is coming.
Images: HarperCollins Publishers; Giphy