William Confessed On 'This Is Us'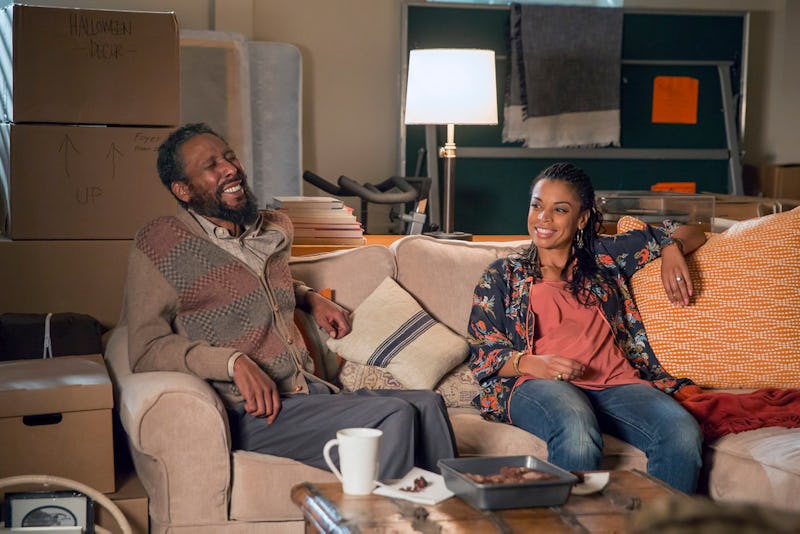 Randall's whole life on This Is Us has been focused on the fact that he was adopted by the Pearson family after being abandoned by his drug-addict father, William, at a local firehouse. Randall finally found his father through a private investigator, and although he wanted to write him off and tell William how awful he was for leaving him, William now lives with Randall in an effort for them to get to know each other better before William succumbs to his stomach cancer. But William's confession on This Is Us could change everything between them on the show.
William has always known Rebecca, Randall's adoptive mother, and William and Rebecca made a pact that he wouldn't come looking for Randall ever. Viewers have known about this pact since nearly the beginning of the season, but well, Randall doesn't know. Beth, Randall's wife, now knows, though, because Beth and William ate marijuana brownies together and William let it slip out that he knew Rebecca when Randall was a baby. Woops. Beth, of course, wants William to tell Randall, and from the looks of the This Is Us Thanksgiving episode, this could really blow the family up. No time like the holidays, right?
I understand Rebecca's wanting to raise Randall like her own without his biological father coming knocking, but I also see how Randall had a right to know William if he wanted to. The fact that both Rebecca and William have been keeping this a secret for almost 40 years is troubling and is definitely going to drive a stake through the heart of the Pearson clan. Rebecca and Randall are very, very close, but I'm not sure that her denying his father from him will stir up any kind feelings. The Pearson family has its problems, but they haven't seen anything like this yet.
Images: Ron Batzdorff/NBC (2)