Here's Where To Buy LORAC Rose & Revelry Sets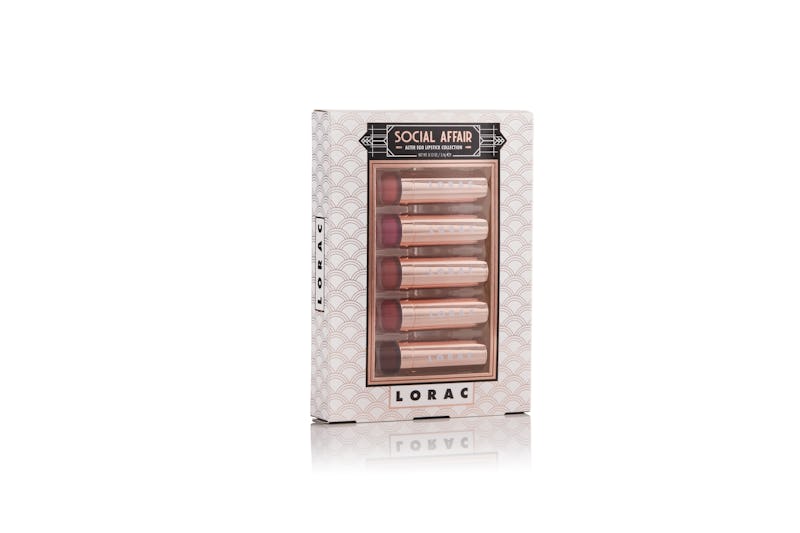 Happy holidays! Are you ready to "sleigh" this season and beyond with amazing makeup? Yeah, you are! LORAC's Holiday 2016 collection is monstrous. It boasts plenty of classic colors, alongside limited edition, exclusive hues. The rose gold packaging makes the LORAC Rosé & Revelry collection pretty on the inside and out! The casing is also limited edition, upping the covetability factor of the brand's seasonal range. It's "must own" for makeup fiends. Most of LORAC's R&R set is currently available, save for three Ulta-exclusive palettes that arrive on Black Friday and Cyber Monday, respectively. Where can you buy LORAC's Rosé & Revelry collection?
There are three retail spots. Some of the products are available at the LORAC site. Several of the Rosé & Revelry sets are sold solely at Kohl's. Also, a selection of the LORAC R&R products are available exclusively via Ulta. A few of the Rosé & Revelry sets will be available at all three spots.
Here's a quick rundown of some of the most beautiful products in an insanely stunning collection and where you can shop 'em. The packaging is gorge, the actual products are high quality, and everything is affordable and won't break the bank. That's a makeup trifecta I like.
Observe and express your lust heartily! You will encounter no rose gold shaming here.
PRO Metal Eyeshadow Palette in Rose Gold, $28, LORAC.com
This palette hosts eight limited edition colors, ranging from Graphite to Cobalt. It's currently sold out via the LORAC site.
The Happy Hour Hues Alter Ego Lip Gloss Set, $25, LORAC.com
This set contains six, full-sized glosses, three of which are LE shades.
The Social Affair Alter Ego Lipstick Collection, $36, Kohls.com
You can never have too many lippies and this collection features five LE shades.
Lavish Affair Alter Ego Lip Gloss Collection, $25, Ulta.com
Another lippie set — this time with a shiny finish. This collection boasts four exclusive shades.
Cue the Confetti Highlighter & Blush Palette, $30, Ulta.com
Here's a math equation. Three blushes plus one highlighter equals all awesome.
Mega PRO Palette 3, $59, Ulta.com
You get 32 shades, with 30 of them being exclusive. There are 16 shimmers and 16 mattes. So many textures and so many custom eye looks are possible with this baby.
See what I mean by monstrous? It's a blockbuster collection from LORAC.
Images: LORAC (7)