Too Faced's Launching Hangover 3-in-1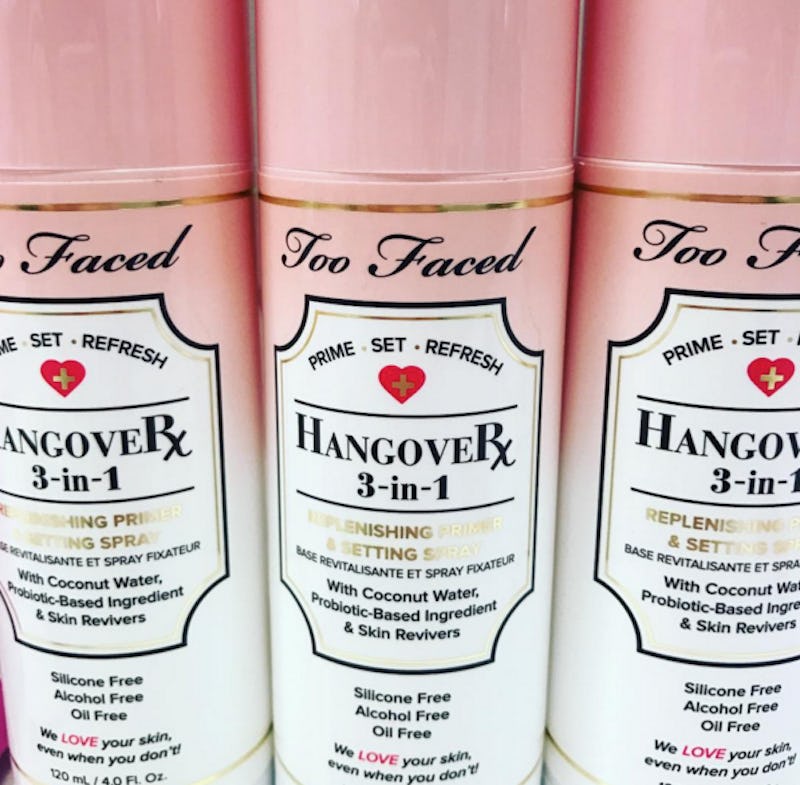 When it comes to new products from this brand, you can always count on Co-Founder and Chief Creative Officer Jerrod Blandino to be the first to share sneak peeks. He certainly hasn't failed us this time, either. Because his latest Instagram post is quite telling. What is Too Faced's Hangover 3-in-1? I'm sure you'll be just as thrilled as I was to find out!
Blandino's Instagram showed that another Hangover product will be headed our way. There's no official launch information, but that's OK for now because at least you know that eventually this item will be available. Based on the photo, the Hangover 3-in-1 is a setting spray that also primes and replenishes the face. There are a multitude of ways this product can be used, and I don't know about you, but I'm all about multi-purpose action.
This joins the Hangover Primer that is already available for purchase from the brand. It primes the face to prep it for makeup and is great for moisturizing and giving a dewy appearance. You'll definitely want this primer to use as a base for your makeup, and hopefully soon, you'll also be able to top off your look with the setting spray. Because who couldn't use a little extra bit of hangover (or general life) cure in a bottle, you know?
A spray that sets your makeup, gets your face feeling primed and moisturized and replenishes the skin when you need a pick-me-up? This really is the beauty cure-all.
This product has coconut water as a main ingredient, too. So, there's no way it won't leave you feeling refreshed.
I live for news like this!
Be on the lookout for this product! You're going to want to snag it as soon as it drops.
Hangover Primer, $32, Too Faced Cosmetics
In the meantime, shop this beauty item to give your face the treatment it deserves. Primers are a woman's best friend, after all!
Image: jerrodblandino/Instagram (1)