All Of ColourPop X Hello Kitty Is Up For Grabs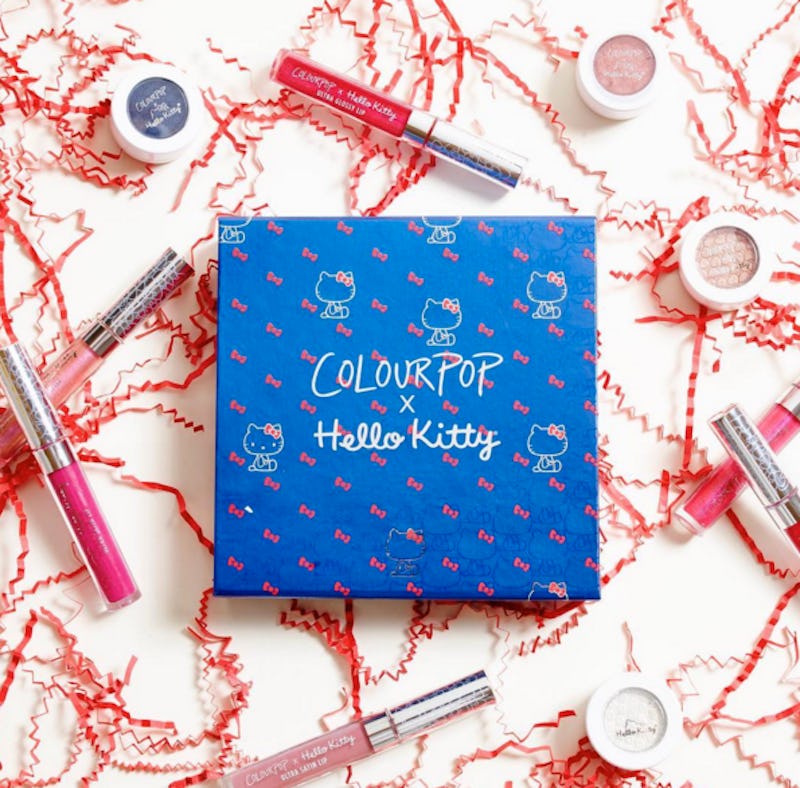 Collaborations this amazing don't come around often, so when they do, you better take advantage of them! Many people already racked up on Hello Kitty-themed goodies from the brand, and since the line was in such high-demand, ColourPop had to bring back the out of stock items. But now you're probably wondering, is the ColourPop X Hello Kitty Collection restock sold out? Go on and get your credit card ready!
The full line-up was available to shop again as of 1 p.m. ET/10 a.m. PT on Nov. 16, and at the time of publication, each and every item was still in stock! So, go ahead and celebrate! But, not for too long. You've got some shopping to do. Just because the products are still up for grabs doesn't mean they'll stay there for long, and you're not going to want to miss out.
Head over to the ColourPop website to start buying. My recommendation: grab the Hello Kitty Makeup Bag and then cop highlighters, lippies and more to fill it up! Whether you purchase the sets that have multiple items bundled together for a low price or rack up on individual lip shades, there's no wrong way to shop this collection. As long as you buy lots of it so you can gift it to everyone on your list this season, that is! Because seriously, who couldn't use a little bit of Hello Kitty cuteness in their life?
The range will only be available for a limited time, so rack up while you can!
Several items sold out once, and they'll likely do it again. Be sure they're added to your cart before that happens.
Why would you want to miss out on products that could give you a look like this? Umm, you wouldn't!
Adding a few of these to your collection certainly couldn't hurt.
Knowing that these ColourPop X Hello Kitty goodies are in the process of being shipped to you will give you all of the feels.
Stall no more! Head on over to the ColourPop website to start shopping. A world of adorableness awaits!
Images: colourpopcosmetics/Instagram (1)