Kylie Cosmetics Released 5 New Holiday Lip Kits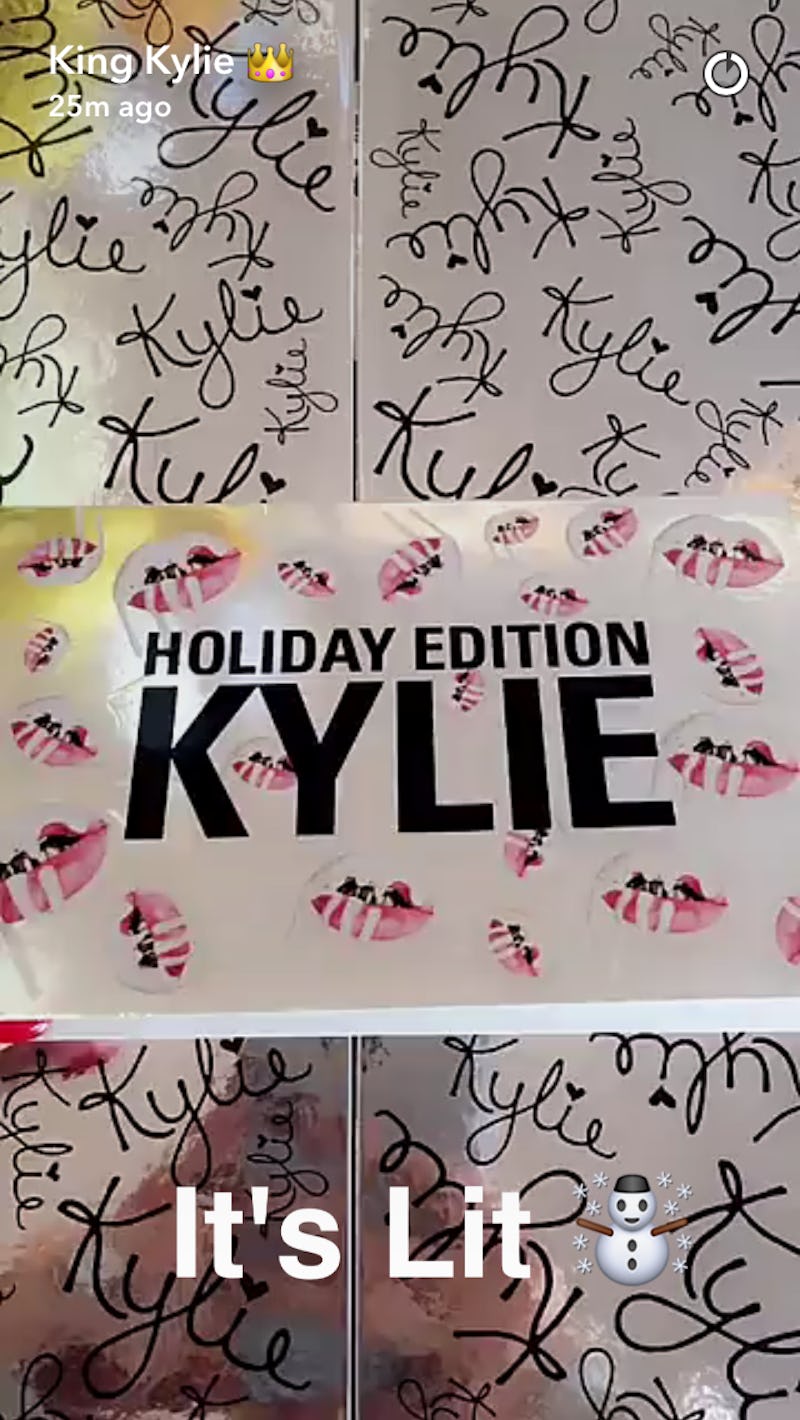 Kylie Jenner is truly the queen of social media. Wednesday night, Jenner shared her entire Kylie Cosmetics Holiday Edition Collection with the world, including five new holiday edition Kylie lip kit shades, in a very detailed (and long) Snapchat story, which I'm sure received millions of views.
In her snap story, she shared the details of her new holiday edition minis, her new creme eye shadows, and most importantly, her five new holiday lip kit shades that are definitely going to be a hot gift for 2016. Two of the lip kits, Angel and Blitzen, will be only sold in holiday edition kits, however, the other three lip kit shades Dancer, Vixen, and Merry will be sold individually.
Kylie's five new holiday edition lip kit shades are Dancer, a matte metallic berry shade, Vixen, a matte dark purple shade, Angel, a matte rose shade, Blitzen, a bright purple shade, and Merry, which is a matte dark red that's perfect for the holidays and Kylie's personal favorite, as she says in her Snapchat story, "I've been wearing this one a lot lately."
Dancer is a matte metallic in a nice berry shade. You can buy this one individually.
Vixen and Merry can also be bought individually — they come in silver ornament packaging.
Jenener is also releasing a kit that includes two full sized matte lip kits Angel and Blitzen, and two full sized glitter glosses Cupid and Noel.
And here are Vixen and Angel swatched out, in case you were curious.
So there you go, five new holiday lip kit shades to give (and hopefully receive). Unfortunately, Jenner has not yet announced when exactly these lip kits will be available, but I imagine there will be a Snapchat announcement soon.
Images: Kylie Jenner/Snapchat (4)