'Paranoid' Will Make You Look Over Your Shoulder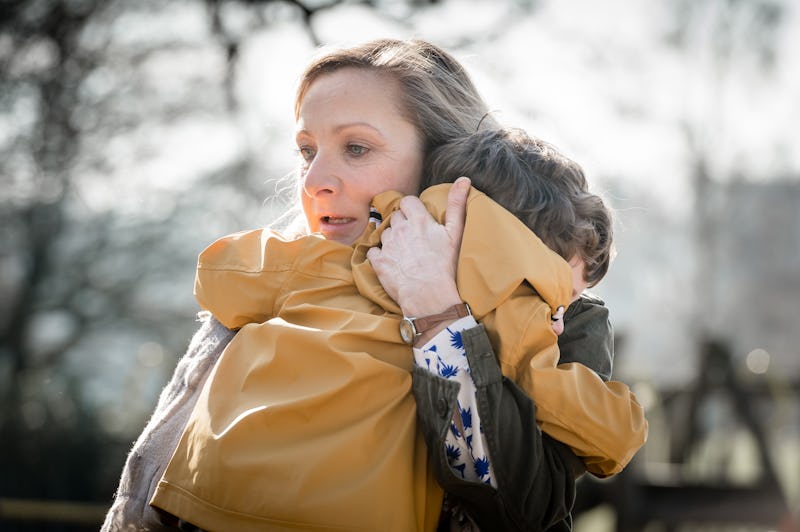 If there's one thing you don't want a TV show to be it's predictable. Well, it doesn't look like you'll run across that problem when you watch the new series Paranoid, which premieres on Netflix on Friday, Nov. 17. The British show follows a group of detectives as they try to figure out what happened the morning a mother was killed in front of her son on the playground, and it soon becomes clear that this investigation will be full of twists and turns. Clearly, this is a crime story, but since TV is full of tales of true crime these days, I'm curious to find out if Paranoid is based on a true story, too.
Well, there's no mention of the series being based on a true story in any of its press materials, and since movies and TV shows that are inspired by real-life events tend to make note of that sort of thing, I'm inclined to think that Paranoid is not based on a true story. The series is also set in a small fictional town called Marshwell, according to a press release about the show, which also makes me think that it is altogether a work of fiction.
However, a true scary moment did inspire Paranoid star Robert Glenister's role as Detective Bobby Day. The actor told RadioTimes in September that a past panic attack on the London Tube helped inform his performance in the show. "Bobby starts off vulnerable, having panic attacks all over the place – and doesn't get any better," he said during the interview.
Of course, a real-life condition is at the center of Paranoid. The detectives find out that the suspect suffers from psychopathic schizophrenia with OCD. As Glenister alludes to in that aforementioned RadioTimes interview, Paranoid could lead to more conversations surrounding mental health issues.
As I previously touched upon, there's definitely something in the pop cultural zeitgeist these days because crime dramas have taken over TV, whether they're based on true stories or not. It's unclear if Paranoid was inspired by any of its contemporaries, but it definitely has a similar vibe to many of them in case fans of this new series want more crime stories of a dark, grizzly, and unpredictable nature once they've finished watching the first season of this show. Some of the best and buzziest include Season 1 of True Detective, the original British version of Broadchurch, The Fall, and The Night Of. We'll have to wait and see if Paranoid joins the ranks as one of the greatest crime dramas on TV today.
Image: Ben Blackall/Netflix