Natural Beauty Black Friday Deals To Know About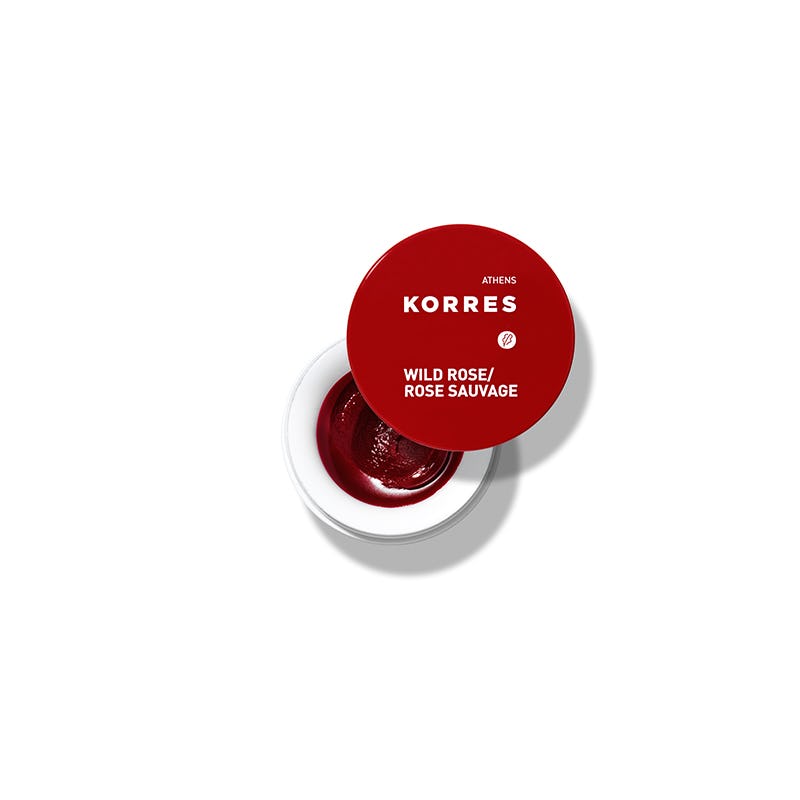 Gone are the days when natural beauty cost an arm and a leg and involved sheer-to-disappearing powder. Fans of natural cosmetics and skincare have more options than ever, and often these products really bring the pigment (or the benefits) and come in luxe, gorgeous packaging. Thanks Gwyneth Paltrow, we couldn't have done it without you! But we don't all have Paltrow-sized wallets. Luckily for you thrifty shoppers, there are tons of natural beauty Black Friday 2016 deals that will save you some serious cash while also helping you save the environment.
The debate rages on the relative beauty products marketed as being "natural" are really better for you and for the earth, but no matter which side you fall on, it's always nice to be able to pronounce the entire ingredient list for everything that you put on your face, body, and hair — and even nicer to be able to afford it all while still paying off your rent! Below is a list of the best natural beauty deals for Black Friday this year, featuring both high-end and drugstore options that you are bound to fall in love with. If you're not already a natural beauty convert, you will be after this holiday season.
Coconut Shampoo, $9, Desert Essence
Desert Essence's coconut line is what curly-haired, ultra-nourishing dreams are made of. At 50 percent off site-wide on Cyber Weekend (Friday through Monday) with code BFCM50, it's time to stock up. Bonus perk: every purchase will include two free Pore Scaling Black Aqua Masks.
Smolder Gel Eye Liner, $14, Pacifica Beauty
Pacifica's easy, lightweight formulas are near-impossible to mess up, as is this discount. Take 25 percent off site-wide over Cyber Weekend with code Holiday25.
Vapour Halo Illuminator, $36, Credo Beauty
Natural beauty retailer Credo Beauty is a relative newcomer to the beauty scene, but their stock is packed with fantastically-curated natural and eco-friendly beauty finds. They're not planning anything specific for Black Friday, but from Nov. 17 to Nov. 20, they're running an early holiday sale to beat the rush — an exclusive holiday gift with purchases of $125 and up, featuring a full size HAN Lip Gloss, Priti NYC nail polish, and Juice Beauty Last Looks Blush, and travel size Vapour Organic Beauty Halo Illuminator, ILIA Mascara, Suntegrity Natural Moisturizing Face Sunscreen & Primer, and W3LL PEOPLE Bio Brightener Stick.
J.ONE Hana Cream, $50, Glow Recipe
E-tailer Glow Recipe is a hub for the Korean exports to pick up, both natural and not. They're offering 20 percent off brands like Saturday Skin, J. One, MD's Pick and more on Black Friday.
Mad Hippie Skin Care Exfoliating Serum, $35, Mad Hippie
Nothing to be mad about here (excuse the horrible, terrible pun). Take 30 percent off on Black Friday, and again on Cyber Monday.
Yon-Ka Gel Nettoyant, $39, Yon Kausa
On Nov. 24 and 25, spend $109 or more and receive an Emulsion Pure and Travel Lait Corps for free. Same rules go for Cyber Monday ($109 or over), and get a Lait Nettoyant, Lotion Yon-Ka PS, and a silver quilted pouch.
Farmaesthetics Tansynella Organic Bugscreen Oil, $18, Farmaesthetics
Pause Thanksgiving for one second to take advantage of this one — from 8 p.m. on Thursday to midnight on Friday, receive 25 percent off on all purchases with the code GIVETHANKS, as well as free shipping on orders of $200 and more.
Lavido Thera-Intensive Body Cream, $45, Lavido
Winter is coming. Ward off dry, itchy skin with the brand's Thera Intensive Body Cream, 40 percent off Black Friday through Cyber Monday.
H2O+ Elements On The Move Cleansing Stick, $28, H2O Plus
Time to stock up for moms, cool aunts and adventurous men. H2O+ Beauty's entire site is 40 percent off starting Nov. 24 at 3 p.m., extending through Cyber Monday. Free shipping on orders over $35, plus a surprise gift with purchase.
Yes To Blueberries Age Refresh Facial Towelettes, $4, Target
Rite Aid's BOGO sale runs Nov. 23 through Nov. 26, and applies to Yes To Cucumbers Hypoallergenic Facial Wipes, Yes To Tomatoes Blemish Clearing Facial Wipes, Yes To Coconut Cleansing Facial Wipes, Yes To Grapefruit Brightening Facial Wipes, Yes To Blueberries Cleansing Facial Wipes.
BROO Invigorating Shampoo, $8, Target
Get experimental with BRÖÖ's beer-based lines, 40 percent off on Target's website on Cyber Monday.
Butter LONDON Nail Laquer, $8, Butter LONDON
Three-free Butter LONDON is 30 percent off site wide on Nov. 24, 40 percent off all holiday sets on Black Friday, and 30 percent off site wide Nov. 26 through Cyber Monday (excluding the Beauty Arsenal, Patent Shine 10X Nail Lacquer Vault, Plush Rush Vault). Also watch for exclusive sets on butterLONDON.com, at Ulta and Nordstrom.
Frank Body The Original Coffee Scrub, $17, Frank Body
Coffee-based skincare range Frank Body's skincare kits are 25 percent off Black Friday through Cyber Monday. People are fanatical for their Frank Body Coffee Scrub.
Drunk Elephant T.L.C. Framboos Glycolic Night Serum, $90, Drunk Elephant
Drunk Elephant's received rave reviews, and now's the time to try faves like their T.L.C. Framboos Glycolic Night Serum, normally $90. Products are 20 percent off from Black Friday through Nov. 27 on their website — use code STUFFED.
NEOGEN Green Tea Real Fresh Foam Cleanser, $19, Soko Glam
Soko Glam is running their largest sale of the year, with 30 percent off from Black Friday through Cyber Monday. Orders $75 and over receive a special gift, with free shipping on orders over $35, and a 40 percent discount off all Missha products Nov. 16-30.
Dr. Fedorenko True Organic Sun Stick Organic Broad Spectrum SPF 30, $10, Dr. Fedorenko
The need for sunscreen doesn't end with warm days, unfortunately. Stock up with 60 percent off all Dr. Fedorenko True Organic's products on Black Friday and Cyber Monday, with faves like Bug Stick, Sun Stick and Skin Stick moisturizer.
Juice Beauty PHYTO-PIGMENTS Satin Lip Cream in Santa Ynez, $24, Juice Beauty
Juice Beauty's revamped line is beautiful from finish, to formulas, to packaging — and 20 percent off site-wide on Cyber Monday.
MŪN No.7 Ayour Body Toning Serum, $75, Mun Skin
Luxe skincare line MŪN is 100 percent natural, organic, vegan, cruelty-free + sustainably sourced... and looks great on your sink. Products are 20 percent off on Cyber Monday.
Onomie Bright Concealing Elixir Clinical Dark Circle Correcting, $30, Onomie
New beauty brand Onomie has already has already garnered acclaim for its high-grade, natural ingredients (the Bright Concealing Elixir is a standout). For Cyber Monday, get a $20 gift card for every Duo or Trio set ordered and a makeup bag.
Tula Discovery Kit, $52, Tula
Probiotic-based brand Tula was co-founded by one of the guys behind Bobbi Brown, Ken Landis, and a gastroenterologist. Get a load of their "good bacteria" products with a free full-sized hand cream and mini day/night cream ($44 value), with any order on Cyber Monday, plus free shipping on everything.
Josie Maran Coconut Watercolor Liquid Eyeshadow, $10, Josie Maran
Josie Maran was one of the first on the naturals scene, and the brand's only gotten better over the years. Their Tahitian Vanilla-scented Argan Liquid Gold Self-Tanning Oil is one of the best things I've ever smelled, and I've smelled a lot of things. Everything site-wide is 25 percent off from Black Friday through Cyber Monday, so you can smell it too. And exclusively over at Sephora, the Infinite Argan Enlightenment Duo is $13 for Black Friday.
Korres Lip Butter in Wild Rose, $12, Korres Usa
Korres has likewise leveled up the whole naturals game — get a free Yoghurt Body Butter with any $50 purchase and free shipping on Black Friday. Come Cyber Monday, products site-wide are 30 percent off with free shipping in their biggest sale of the year.
Images: Courtesy of Brands