See The Cover For Julia Quinn's New Book!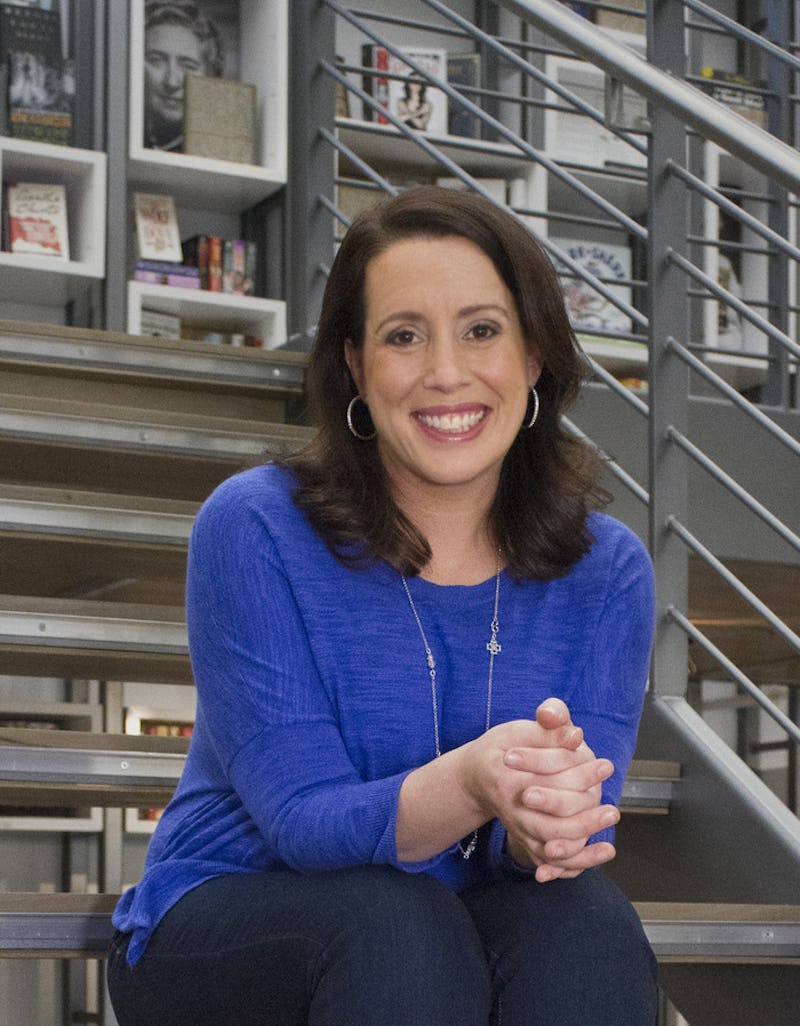 New York Times bestselling romance novelist Julia Quinn is returning to her Rokesby series with an adventure that takes readers across the Atlantic and into the British-controlled American colonies. In this novel, Edward Rokesby finds himself married to a mysterious woman... without ever saying the words "I do." Read on for the exclusive reveal of the cover for The Girl With The Make-Believe Husband , out May 30, 2017 from Avon.
When Cecilia Harcourt's brother is injured on the battlefront, the British orphan is forced to choose between two equally intolerable living situations: to move in with her maiden aunt or to marry a scheming cousin. But Cecilia decides upon a very different path: she decides to travel to America to nurse her injured brother back to health.
In America, she finds her brother and his best friend, Officer Edward Rokesby, severely injured. She vows to save Rokesby, who is unconscious, and nurse him back to health. But in order to stay close to him, she tells everyone a little lie: she says she's his wife. When he awakens, he's more than a little confused. He doesn't remember getting married, but he presumes it must be true... even if he always though he would marry his neighbor back home. When Cecilia comes clean with her new make-believe husband, she discovers she may in for a few surprises, too.
Julia Quinn is known for her Regency Era romances, so her departure into the world of Revolutionary America has caused quite a stir amongst longtime fans. The author didn't have specific plans to try a new setting; instead, she found herself guided by a particular character.
"I had no specific plans to write a book set in America until I got to the end of Because of Miss Bridgerton and realized I'd left Edward Rokesby missing in action in North America," Julia Quinn tells Bustle. "I thought about bringing him back to England for his story, but that seemed like a cop-out. I'd ended BoMB with a cliffhanger; I couldn't just start the next one by saying, "Oh, yeah, it all worked out; he's home now."
Despite the change of location, Quinn notes that the main characters are all British and New York City was under British control at the time. "The setting won't feel like a huge departure from my previous books," she says.
The Girl With The Make-Believe Husband will be available everywhere on May 30, 2017. Bustle is proud to exclusively reveal the gorgeous cover for Julia Quinn's new novel — see it below!
The Girl With the Make-Believe Husband by Julia Quinn, $14, Amazon
The Girl With the Make-Believe Husband by Julia Quinn, $14, Amazon
Pre-order a signed copy of The Girl With The Make-Believe Husband now from University Book Store! For a hardcover copy, click here; for mass market paperback, click here. Please put your inscription request in the note field when you order.