In The Bustle Booth With Haylie Duff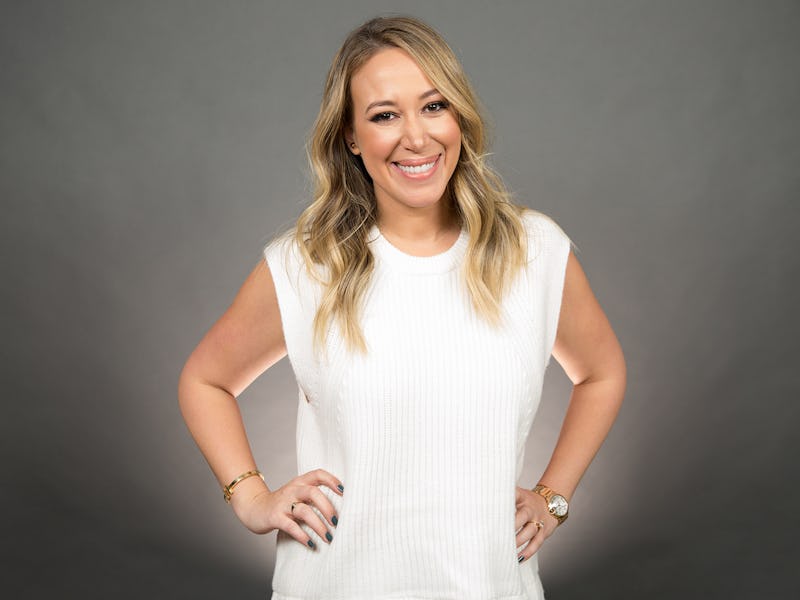 When celebrities come into Bustle HQ in New York, whether it's for a photoshoot, videoshoot, or a Facebook Live, we want to give them the chance to leave their mark. Literally. So we hand them a pen, a piece of paper, a few questions, and ask them to get creative. The rest is up to them. This time, actress, television host, & author Haylie Duff is leaving her mark in the Bustle Booth.
Most fans have seen Duff's work in a host of places. From her iconic role on 7th Heaven, to the various pop songs and earworms she's performed and written, to her blog-turned-Cooking-Channel-TV-show The Real Girl's Kitchen, Duff has been keeping very busy. But she found time to stop by Bustle's video studio to share some tips and tricks for personalized holiday gift baskets now that the holidays are quickly sneaking up on us all. (Pro-tip: Despite all of pop culture attempts to smear them, cozy, fuzzy socks are not actually a lame gift anymore.) But before she solved everyone's gifting woes, she did share a few details about her life, including the very unusual music she uses for motivation and her opinion of millennials — don't worry, y'all, she's got only nice things to say about you.
Images: Kenny Suleimanagich (photo), Bry Crasch (design)/Bustle