Fairy Tale Collections For A Magical Holiday Gift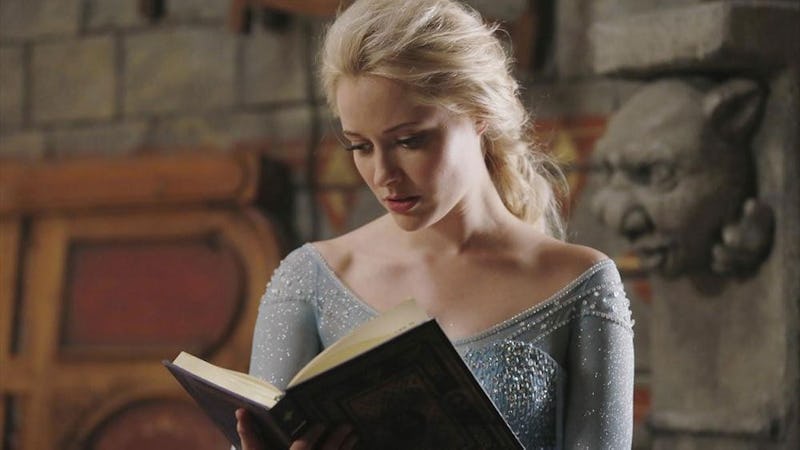 There is something so magical about the phrase "once upon a time." Fairy tales have been passed down through generations, and they are still influencing stories today; these stories of magic have certainly withstood the test of time. After all, tales that women once told on stormy nights are now the inspiration for TV shows, movies, and books. Show off your love of all things magical with these enchanting fairy tale collections for your bookshelf.
What is it about fairy tales that is so attractive? Perhaps it's the universal themes explored in these simple stories, or the promise of magic, or the opportunity to rewrite the tale again and again in new ways. Whatever the reason, it's clear that fairy tales are a favorite among children and adults alike, whether you prefer modern retellings, Disney movies, or the original darker versions.
Because fairy tales are such a literary staple, you should always have a collection or two on your shelf. Not only will the tales remind you of your childhood, but they may also inspire new stories. Plus, many collections have tales you may never have heard, but they're sure to entertain (or even terrify, because some of them really are dark). If you're searching for some enchantment, here are some beautiful fairy tale collections that will add a bit of magic to your shelves.
Grimm's Complete Fairy Tales
This leather-bound collection contains all the Brothers Grimm fairytales, the dark forest cover reflecting the dark content of the original tales. If you're a fan of the creepiest fairytales, this is the collection for you.
B&N Grimm's Complete Fairy Tales
If you're a fan of the magical and whimsical fairy tales from the Brothers Grimm, here's an alternate collection with a cover that's less imposing. Featuring sleeping beauty, a metallic briar patch, and glittering stars, this beautiful leather-bound edition will look lovely on your shelf.
Andrew Lang Fairy Tales From Around The World
This lovely collection features over 100 illustrations from artist H.J. Ford. It includes over 100 fairy tales from more than 50 nations, so if you love to read fairy tales from all around the world, this gorgeous leather-bound collection is the perfect pick.
The Blue Fairy Book
This is a classic read for fairy tale lovers. Andrew Lang was a poet who has gained fame for his many colored collections of fairy tales. The Blue Fairy Book is a staple for your shelf.
The Complete Fairy Tales Of The Brothers Grimm
If you prefer paperbacks, this gorgeous lavender edition of the Brothers Grimm fairy tales is the key to your happily ever after.
The Snow Queen And Other Winter Tales
This collection features wintry fairy tales, and its leather-bound cover adds a snowy touch to any shelf. It's the perfect choice for fairy tale lovers who want to create a frosty bookshelf in time for the winter holidays.
Fearless Girls, Wise Women & Beloved Sisters: Heroines in Folktales from Around the World
Many fairy tales feature "damsels in distress," but none of the tales in this collection do. Every heroine in this paperback is fearless and wise, and you'll want to read these folktales again and again for inspiration.
Juniper Books Fables Set
This custom set features four classic fairy tale collections that, when placed next to one another, create a tableau of Little Red Riding Hood and the wolf. It's creepy and magical and perfect for the fairy tale obsessed.
Classic Fables & Tales
If you really want to splurge on fairy tales, this Juniper Books collection is the one to choose. It includes everything from Aesop's Fables to Gillian Avery's Russian Fairy Tales to the fairy tales by the Brothers Grimm.
Image: Disney-ABC (1)