Answering Your Reproductive Rights Questions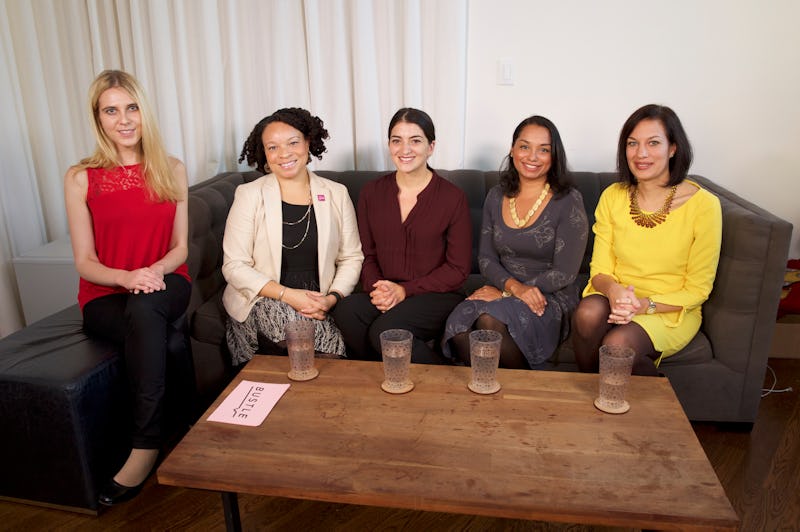 In the wake of last week's election — which not only saw Donald Trump become the president-elect but the Republicans securing control of both the Senate and the House of Representative — many women have expressed concern over what will happen to their health care, especially when it comes to their reproductive rights, in 2017. There are worries over everything from whether women should get IUDs before Trump takes office to concern about him making good on his vow to "repeal and replace" Obamacare, which covers intrauterine devices (IUD). There are also questions over how abortion access could be impacted if Trump sticks to his plan to appoint pro-life judges.
To address all of these issues Bustle hosted a panel of reproductive rights experts on Thursday, featuring Dr. Raegan McDonald-Mosley, chief medical officer of Planned Parenthood; Dr. Moira Rashid of Physicians for Reproductive Health; Maria Elena Perez, director of policy and strategic partnerships at the National Institute for Reproductive Health; and Brigitte Amiri, senior staff attorney at the American Civil Liberties Union's (ACLU) Reproductive Freedom Project. While they discussed how women can prepare for any concerns they may have for a future under President Trump and a Republican-controlled Congress, they also stressed that they have had to fight for women's reproductive rights since well before the November election.
"It was almost like a dog-whistle went off when people started talking about whether Roe [Roe v. Wade, the landmark 1973 Supreme Court case ruling protecting women's right to an abortion] would be overturned," Amiri said. "But to solely focus on that, misses what has been going on underneath your nose for decades, which is a slow but steady chipping away of the constitutional right to abortion."
Below, you can watch the full panel:
The panel closed with advice for how you can help protect women's reproductive rights, from donating to volunteering to speaking up in your community. "Fight back against the hateful rhetoric that is being spewed around our country, and let people know that this is not the America that we stand for," McDonald-Mosley said.
Image: Bustle/Melora Armstead