Check Out The Black Friday UD Deals At Sephora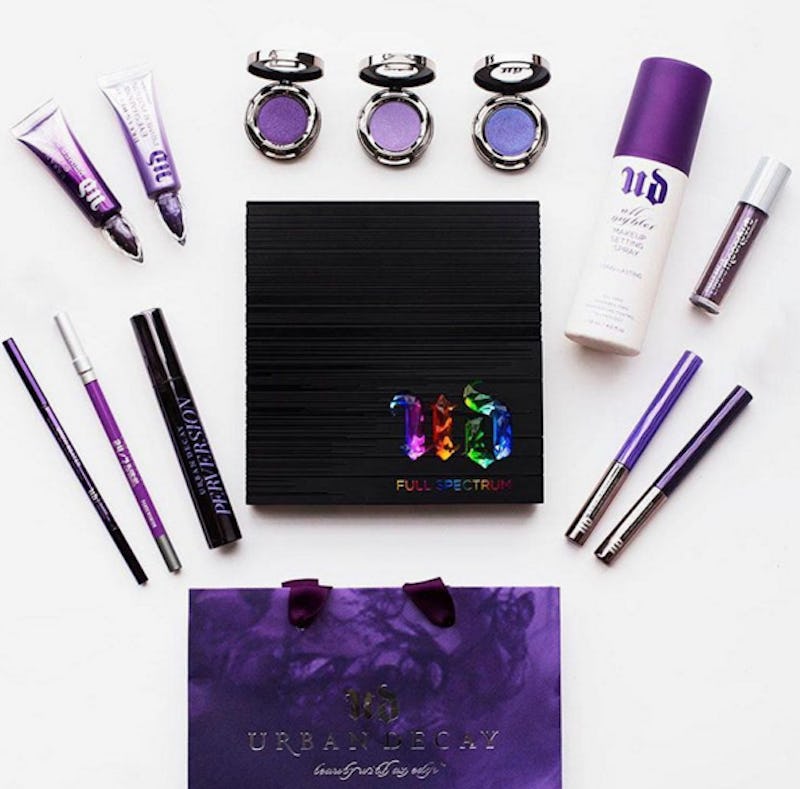 'Tis the season to shop for makeup! Sephora started releasing a sneak peek of their upcoming deals for the holidays, and if you don't already have that app on your phone, you've got to download it, stat. When you open that baby up, you'll be able to see all of the Urban Decay Black Friday 2016 deals at Sephora (at least the ones they've released so far) and let me tell you something, you won't want to miss out on these!
You can shop the Sephora Black Friday Sale at Sephora.com.
All of the deals you'll find in the "Black Friday Preview" section are exclusive to Sephora, so you won't be able to find prices quite like these anywhere else. The application does a great job of indicating which Black Friday sales are available online only, so you'll also know exactly how to shop these discounts. Talk about makeup made easy, huh?
At the time of publication, the app was indicating two different deals on Urban Decay products. One option was the Makeup Lockdown Travel Duo, which which retails for for just $19. This seems to have a Eye Shadow Primer Potion and All Nighter Long-Lasting Makeup Setting Spray in the bundle. There's also the After Dark Travel Pencil Set, going for $19, also. This set comes with three different eye liner pencils. No matter where you travel this season, seems like Urban Decay and Sephora have your beauty needs covered.
Eye Liner Pencils, $20, Sephora
This is only the start for Sephora. The money-saving fun is just beginning. You already know about ways to rack up on eye shadow primer, setting spray and liners from the brand starting on Black Friday, and I can only imagine what's to come.
The items in the Makeup Lockdown Travel Duo retail for a total of $51, if you were to buy both items. Scoring them for $19 (even if they're travel sized) is quite the steal!
The eye liner pencils in the After Dark Set usually sale for $20 each, so the fact that you get three for less than the price of one is pretty amazing!
Download the Sephora to Go app to get a head's up on Black Friday deals. According to the app, there will be even more good news to come on 11/23, so stay tuned!
Images: urbandecaycosmetics/Instagram (1); screengrab/Sephora to Go App (2)