The Disney x HoL Tinker Bell Chest Is Coming Soon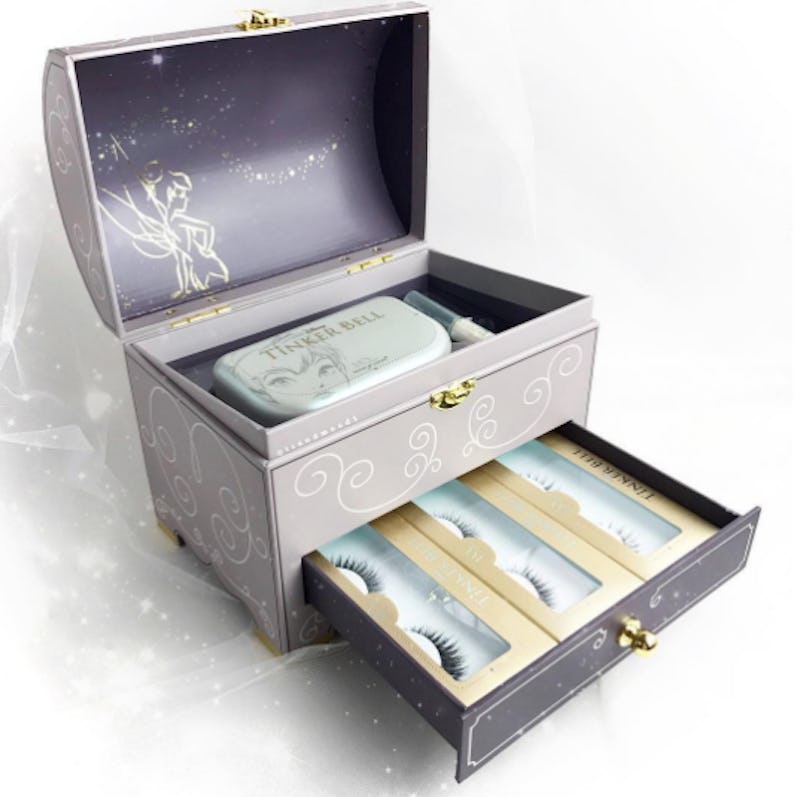 If you want to bring whimsy and magic into your beauty routine, House of Lashes has you covered with their newest Disney collaboration. But before you make room in your makeup drawer, you might want to know: When will the Disney x House of Lashes Tinker Bell Eyelash collection be available? You can shop the individual pieces from the collection right now, but you're going to have to wait till Black Friday for the special (and adorable) treasure chest gift st. The Tinker Bell Treasure Chest Collection is launching exclusively for the holidays, so you have to wait till after Thanksgiving to get your hands on it. Whether you buy it for yourself or for a loved one as a gift is up to you.
According to House of Lashes, the lashes are meant to encompass the "light and spunk that is Tinker Bell," giving the wearer an ethereal, flirty look that veers towards a softer — rather than intensely dramatic — flutter. There are three different versions of the adhesives available, letting you choose how thick you want your lash line to be that day.
It's a limited edition product, so if you want the whole bundle you have to act fast. As of right now it's only available in the US, but it comes with a lot of perks: The full Disney x House of Lashes Tinker Bell Eyelash collection that launched earlier this summer, which includes three different lash styles varying in length and thickness, a lash adhesive, and a protective lash case.
To make the bundle more special and giftworthy, the collection is now being sold in a limited edition chest, which you won't be able to buy separately.
You can nab this collection on Black Friday, Nov. 25, at House of Lashes online store. While it'll retail for 75 dollars, the brand is offering a 25 percent off Black Friday discount, making your purchase around 55 dollars instead! So mark your calendars — this is a magical beauty buy you won't want to miss.
Images: trendmood1/Instagram; House of Lashes