Wrap It Up: How To Wear A Headscarf At Coachella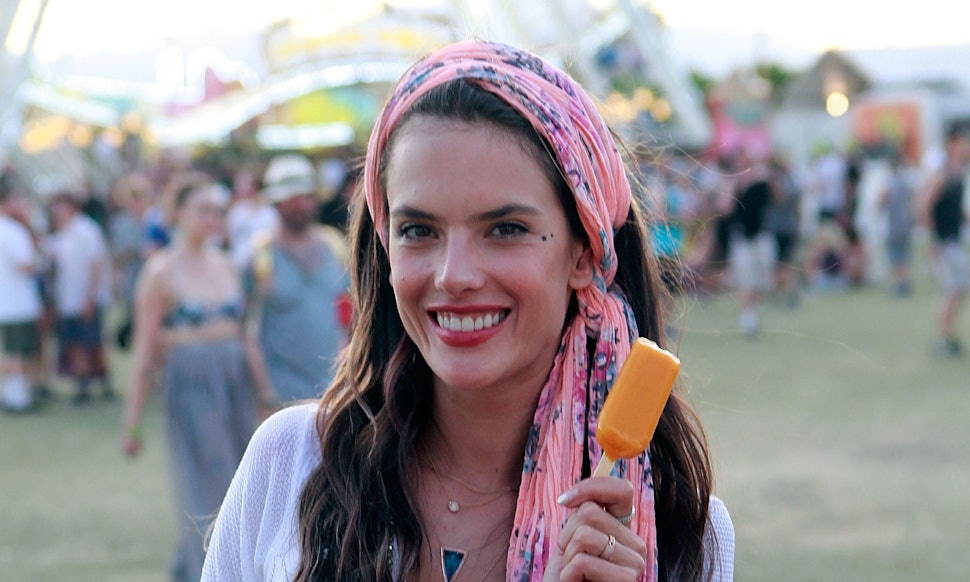 Todd Oren/Getty Images Entertainment/Getty Images
This post originally appeared on Lifestyle Mirror.
There's something about spring and the start of festival season that always gets us thinking about scarves. They're breezy and light and always add a little flair to any outfit. You can tie one kerchief-style around the back of your head for a retro, 1950s feel, or tie it around your forehead to channel a free-spirited bohemian. We've turned to some serious celebrity inspiration for how to wear a headscarf before we hit up Coachella.
More from our partners at Lifestyle Mirror:
Keep Coachella Cool With These Easy Updos For Long Hair
12 New Ways To Wear A Headband
Updo Hairstyles For Weddings With Simple Accessories
Story Author: Taylor Davies
Eva Mendes
Eva Mendes knows how to make this housewife-inspired style look undeniably chic.
Nicole Richie
Nicole Richie wore scarves frequently in the early aughts and though her style has evolved considerably since then, we're still obsessed with those tying techniques.
Sarah Jessica Parker (as Carrie Bradshaw)
Sarah Jessica Parker brought attention to the turban in her role as Carrie Bradshaw.
Rihanna
There's a reason Rihanna calls herself 'Bad Girl Riri.' This bandanna is the perfect example.
Ashley Olsen
Style icon Ashley Olsen steps up a casual daytime look with this knotted style.
Katie Holmes
Katie Holmes complements her cropped bob with a silky, floral scarf.
Solange Knowles
Ultimate cool girl Solange Knowles ties up her locks in a tribal print.
Katy Perry
Katy Perry twisted her scarf into a feminine bow for Coachella in 2011.
Alessandra Ambrosio
Alessandra Ambrosio rocks a scarf like Captain Jack Sparrow.
Bright Color
Try a pop of pink with this festive Hermes Parures des Maharajas silk scarf, $435.
Ombre Effect
The ombre look goes well beyond your colorist with this creamsicle-colored scarf available at Nordstrom, $38.
Burberry Florals
What's a music festival without a few flowers? This Burberry silk scarf makes a subtle reference to the hippie favorite, $150.