'Stan Against Evil' Should've Earned A Renewal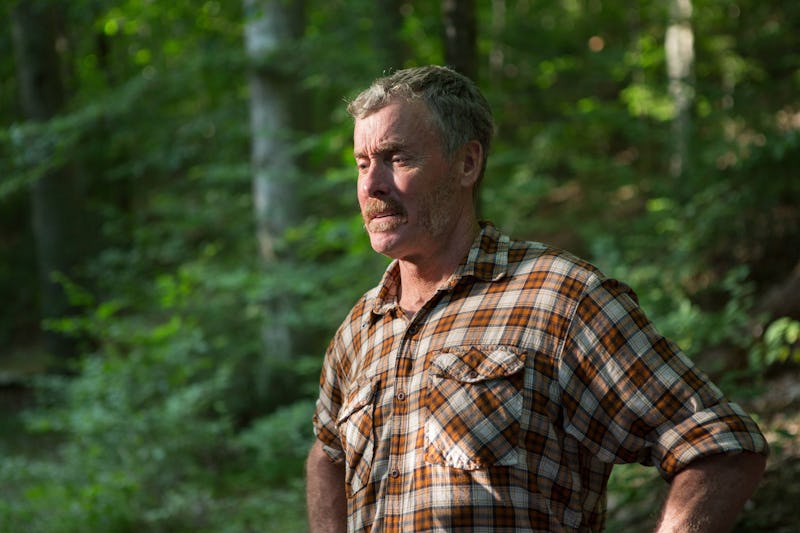 IFC's eccentric horror series will end its first season on Nov. 23. and whether or not Stan and Evie are able to purge their town of demons in the finale, I'm hoping that Stan Against Evil will return for Season 2. IFC has yet to announce the fate of the series, but most of the network's shows have received multiple seasons, like Portlandia and Documentary Now!, spaced about a year apart. So if Stan Against Evil is renewed, don't worry about the fact that IFC hasn't renewed the series yet — there should be about a year hiatus between the season finale and the next season premiere, if it happens.
One reason why fans should be hopeful about the future of Stan Against Evil is that IFC is not a major broadcast network, so ratings don't need to be extremely high to warrant a renewal. In fact, as Deadline reported, the Stan Against Evil premiere was an original series ratings high for IFC, pulling in 679,000 viewers. For a small network, those are some pretty impressive numbers. Therefore, I'd say the show has a good chance of coming back. But in the meantime, while you're waiting, there are actually plenty of other series you can check out that have similar horror and supernatural elements.
Stranger Things
Yes, I'm sure you've watched it. But since the second season is heading to Netflix in 2017, it's time to rewatch and search for clues about what could happen next.
The Exorcist
This FOX series is pushing the boundaries of spooks and scares on network TV. If you love watching series about demons and freaky possessions, then check out this reboot of the classic film.
American Horror Story: Roanoke
This shortened season of the anthology series mixed the show's usual love of campy characters with some shockingly gory effects. Unlike some seasons past, these ghosts mean serious business, even if it does get a bit repetitive to see the same kills over and over again.
The Walking Dead
It's still one of the most popular shows on TV, and it also features a former sheriff who's seen better days attempting to hold his little piece of society together. And there are approximately one thousand brain-spattering blows to the head every episode.
People Of Earth
It's wackier than a lot of the other entries on this list, but it also fully embraces the supernatural, imagining a world where alien abduction stories are actually real, centered around a small town not unlike the one in Stan Against Evil.
Scream Queens
If you love the classic horror tropes, Scream Queens Season 2 is surgically deconstructing them. A note — you may get a little disinterested after the first few episodes, but stick with it, because it seriously improves every time John Stamos nearly strangles someone.
While there are plenty of similar series out there to check out, you should still keep an eye out for an announcement from IFC about Stan Against Evil Season 2.
Images: Kim Simms/IFC; Giphy (6)